2012-10-17 6:53 AM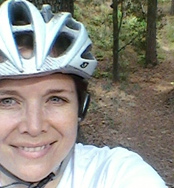 Expert


1608




Subject:
Looking for a Nutrition Log Buddy
I am planning to do my first HIM in March and I would really like to lose 15-20 lbs by then. I would like to keep track of what I eat. I've done it for about a month at a time on various websites and then lost steam. :-(
It would help me a lot to know someone was checking my nutrition logs on BT.
I'd be willing to reciprocate. :=)
If you are interested please mssg. me.

2012-10-17 5:22 PM

2012-10-17 5:47 PM

in reply to:
#4458162

2012-10-18 5:07 AM

2012-10-18 8:48 AM

in reply to:
#4458578

2012-10-18 7:45 PM

in reply to:
#4458779

2012-10-19 4:50 AM

2012-10-19 7:53 AM

2012-10-19 8:48 AM

2012-10-19 10:48 AM

in reply to:
#4460433

2012-10-19 10:57 AM

2012-10-19 2:23 PM

in reply to:
#4460681

2012-10-20 4:15 AM

in reply to:
#4461023

2012-10-20 5:41 AM

in reply to:
#4461551

2012-10-20 6:03 AM

in reply to:
#4461561

2012-10-20 8:27 PM

2013-01-20 5:15 AM

in reply to:
#4586466