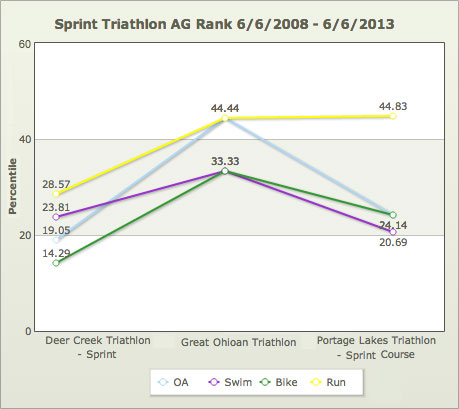 Race Data Graphs
Get a leg-up on your competition. See exactly where your weaknesses are:
Visually see your rank per sport across several races.
See which race legs had better performance by comparing your Overall and Age Group percentile rankings.
Improve your transition times with a transition analysis of all your races
See how your pace per sport compares across races.
If you do the same race very year, see how your performance changes in each leg.