2008-06-24 12:38 PM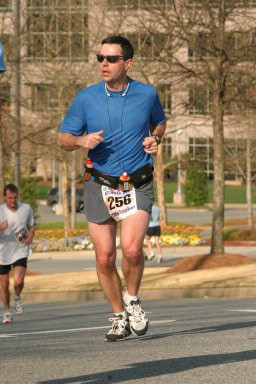 New user


129




Subject:
Training for Kids
My son is 8 years old and has now competed in 4 kid's triathlons. I have a few questions that perhaps others have encountered when dealing with your children:

1. Competitiveness: I can remember never wanting to lose as a kid. I played baseball and was typically the best player on the team. I would hate losing and was constantly working on being better. My son ... not so much! I know he is only 8 but he does not give it all he has when he competes. To this point I have not done ANYTHING to address this issue as he really enjoys triathlon and I do not want to do anything that might turn him off. With that being said, his potential is much greater than he is exhibiting in races. I ran a mile with him today and we ran it in 7:43. I think he would have gone faster but he got a side stitch in the middle of the run. The run time in his last triathlon in St. Pete was a pace of over 10 minutes (granted, he hit a road reflector on the bike and went over the handlebars and was a little shaken up) and he never gets out of breath. He just enjoys being out there and does not really care too much about his time. I would guess that the answer I will get here is "don't do anything, the competitiveness will come with time". I am OK with that answer.

2. Side Stitches: I mention the side stitch he got today. He gets these regularly. Is this a sign of something? I get them on occassion but he seems to get an inordinate amount of them. Level of exertion does not seem to be a factor.

3. He is on our neighborhood swim team and takes additional swim lessons twice a week. Right now he has 5 swim workouts per week and 1 swim meet. His times are getting faster and faster (23.31 for 25 yards in last swim meet) and his endurance is increasing as well. There is a sprint triathlon this September (400 yards / 13 miles / 5K) and I know he will be ready for the run and bike but putting him in a lake with a bunch of adults makes me nervous. Has anyone else entered their 8-9 year old children in a sprint? Is it too much for someone his age? I could always enter and compete along side him. Is this against the rules as long as I do not assist him?

Thanks in advance for any information you provide.



2008-06-24 1:10 PM

in reply to:
#1486756

2008-06-25 7:53 AM

Hulk

2008-06-25 9:00 AM

2008-06-26 9:29 AM

in reply to:
#1490983