Member


24



Seattle, Ballard neighborhood

Subject:
Mindset for Race Day
Hi Fellow beginner triathletes!

I've been prepping for my first Sprint (first race of any kind, actually) since last July. Now, I'm less than 2 weeks away till race day. I know a huge part of preparing is mental. I would LOVE any tips or mantras that any of you do. I'm starting to get really nervous. I also feel like I'm getting to be as ready as I'll ever be. I've gone to open water clinics, pool clinics, triathlon clinic, taken a swim lesson and swim, bike, and run at least twice a week, but usually do at least one thing daily. I've also swam my first half mile the other day. I've gone on a 50 mile bike ride once, but when I did the 12 miles on the course I'll be doing, it was hillier and windier than expected, then going for a run (jog) after that was really hard. I know this won't be "easy", but I just want to get my head in the right place for race day.

I deal with Fibromyalgia and constant pain so this is definitely a challenging feat for me. My goal is to finish in under 3 hours which I think will be hard but manageable.

Anyway, I'd love for anyone to give me any advice or tips that they can to ease my nerves.

Thank You!
Sarah
Iron Donkey


38641














, Wisconsin

Subject:
RE: Mindset for Race Day
I still suffer with having butterflies, having nervous tension, etc. before a race. It's natural.
The only thing that I can suggest is -
1). Nothing new before and on race day.
2). Be prepared - you did all that you could in training.
3). Get a good night's sleep the 2 days before the race.
4). Think happy thoughts?


5). Hopefully a friend or family is there that you can talk to before the start.
6). Start up a friendly chat with another Triathlete. We're usually quite friendly.
7). Think of your favorite song and sing it in your head.
8). Focus on what needs to get done instead of everything else around you. For instance, on the swim, concentrate/focus on your breathing and staying relaxed (by counting?).
Good luck with your race.
Other suggestions?
Edited by 1stTimeTri 2008-07-09 1:51 PM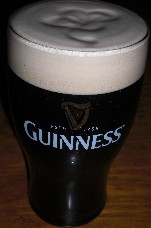 Runner


Subject:
RE: Mindset for Race Day
Depends.
Mostly come race day, it's blank. Focus on the race, nothing else. Review the plan, review contingency plans. KNOW that you can do what you want to.
I focus inward. I don't want to joke around or grab-a$$ before the start. Put the game face on, and go.
Takes practice. More you do, the better you get at it.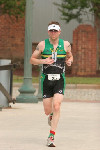 Extreme Veteran


385








shenandoah valley

Subject:
RE: Mindset for Race Day
-smile
-have fun
-thank the volunteers, before, during and after; without them there's no race
-smile
-have fun
-encourage other racers

Have you practiced transitions? If not, do so. If you have, once you set up your area at the race, walk the transition and go through the steps in your head for each transition. Go to the different exits to ensure you know where your T area is located and how to get to the next exit.

-smile
-have fun

Best of Luck.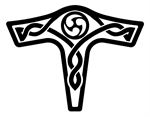 Champion


10648







Tacoma, Washington

Subject:
RE: Mindset for Race Day
say78 - 2008-07-09 11:44 AM
I also feel like I'm getting to be as ready as I'll ever be.
You don't need anything else besides this. You've done the work, so race day is just a day to put it all together and enjoy the moment.
Even with your 3 hour goal, just remind yourself that this is your FIRST race. While it's good to HAVE a goal, don't make the success or failure of the day hinge on whether you make that time or not.
Edited by briderdt 2008-07-09 4:20 PM
Extreme Veteran


1030




West Windsor, NJ

Subject:
RE: Mindset for Race Day
I think my key pieces of advice are (a) get there plenty early...allow way more time than you think you need, as you will be so much more relaxed that way. There is more to do than you think and you dont want any added stress that you can avoid, (b) enjoy the moment, but don't lose focus along the way. This is race day...what you have planned for and invested in for months. Don't allow a last minute lack of focus screw it up, and (c) I always have a game plan/schedule as to what I need to do as soon as I arrive in the transition area through to swim start and I go through it religiously.
Then again, I am probably borderline OCD


Expert


936








Springfield, MO

Subject:
RE: Mindset for Race Day
My four big ones are:
Practice TA set-up and both transitions
Nothing new on race day
Thank the volunteers
HAVE FUN!
Good Luck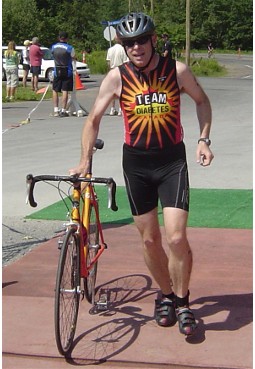 Extreme Veteran


553





New Brunswick, Canada

Subject:
RE: Mindset for Race Day
Agree with everything already posted and would add, try to get several good nights of sleep 2-4 days before the event. Sleep the night before may be hard to come by.
Just did my first sprint tri on Sunday and it was a FANTASTIC experience. Best wishes for an equally great inaugural race.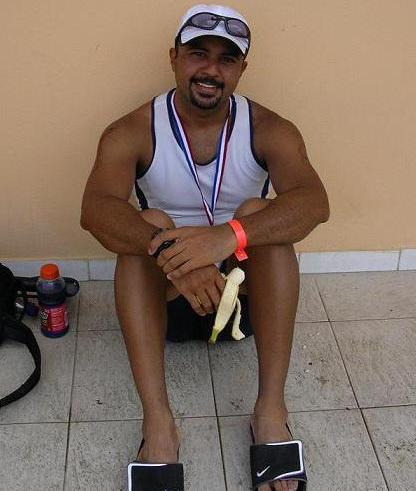 Extreme Veteran


454








PR

Subject:
RE: Mindset for Race Day
Visualizing
You should know the course.... So the night before the race, when you go to sleep, visualize entering the water, exiting the water, T1, Bike, T2, run and the finish line. Visualize everything going according to the plan, smooth, fast and relax through out the course.
That will help you a lot.
Have fun!
Carlos
Edited by charlie 2008-07-10 2:40 PM