2008-09-25 1:32 PM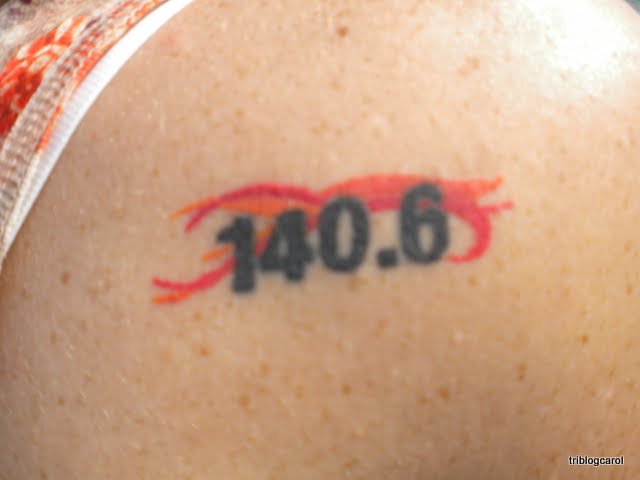 Master


1741







Chapel Hill, NC

Subject:
Swim tip - don't push hard off the wall
Someone's blog recently talked about how great their pool swim times are, and how that hasn't translated into great swim splits at races. My pool times are pretty crappy - I'm always happy to get anything less than 2:00 min per 100 meters. Which is about the same pace that I get for swim splits at races, which is good for my age group.

I do alot of open water training, so that certainly helps alot. I don't slow down because of the open water conditions the way alot of people do - yaaaayy.
I got to thinking about why else are my race times the same as my pool times. One thing I do is never push hard off the wall. I barely kick the wall at all, just enough to get me going again. The reason I don't push hard is sometimes I get a bad cramp in my toes from it. And sometimes my goggles get messed up and start to leak if I'm flying off the walls.
More thinking - hmmm...I'm actually getting in more swim time per hour at the pool because I"m not spending much time gliding off the wall. This is a good thing for a triathlete.
I also do flip turns (badly) even tho I hate them. The reason I do them is so that I can't cheat and take a big breath at each wall. That's one of the hard things about OWS, is the lack of a wall to take a rest and a breath at.
So, that's my 2 fishies worth.

2008-09-25 1:44 PM

in reply to:
#1696344

2008-09-25 3:54 PM

2008-09-25 4:42 PM

in reply to:
#1696933

2008-09-25 5:23 PM

in reply to:
#1696916

2008-09-25 5:44 PM

in reply to:
#1697175

2008-09-25 6:24 PM

in reply to:
#1697140

2008-09-25 6:29 PM

in reply to:
#1697263

2008-09-25 6:33 PM

in reply to:
#1697271