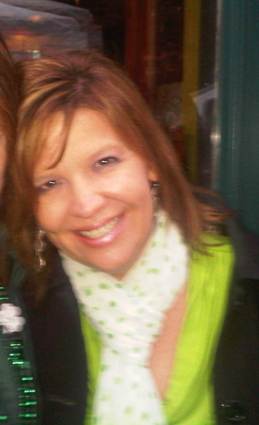 Extreme Veteran


464








Louisville, KY

Subject:
Wetsuit question
Hey all,
Have a question? I am competing in my first tri this weekend in South Beach, FL. It is a little longer than a regular sprint(1/2 mile swim, 19 mile bike, 4 mile run). The water temp was expected to be right at 78 so, I haven't been worried about a wetsuit. Just got a race update yesterday, and now they say water temp expected to be at 75 and wetsuits will probably be allowed. I do not own one, and have not practiced with one. Would it be advisable to purchase one and try to get a couple swims in with it sometime this week and use it, or just suck it up and swim in my tri suit? And by the way, is it normal to be nervous before your first one? I was good up until about a day ago?
Michelle
Edited by M-shell 2009-03-31 9:43 AM

Veteran


307





Subject:
RE: Wetsuit question
I would only buy a wet suit if you think you will be using it in the future. I would not buy one for one single event. 75 deg is a nice temp. My Master's swim pool is typically 78. Last year our first local spring triathlon in the Atlantic Ocean (SC in April) was low 70s and several people were swimming without wet suits. However, swimming in a wet suit is nice even if the water is warm. A wet suit will give you an advantage in the swim as it keeps you on top of the water, makes you more efficient, etc. A wet suit will boost your confidence and ease your anxiety about the swim. It is almost impossible to sink in a wet suit. Our local sprint triathlon series allows wetsuits in our summer triathlon even when the water is in the mid 80s! Lots of people swim with them even when they don't need to, because of the advantage they give you in the water. You will lose a bit of time in the transition taking it off, but I think it is still worth it. Also saves you some energy for the bike/run. I am a big fan of wetsuits. However, I still would not buy one if it is for just one event.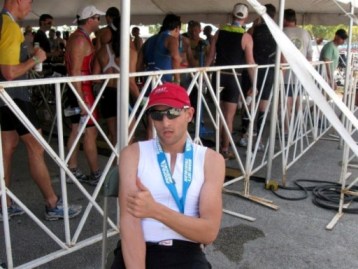 Expert


757







Florida

Subject:
RE: Wetsuit question
absolutely normal to be nervous.
wetsuit is up to you, im guessing your doing the Nautica, i would just do it without the wetsuit if it is that close already and you havent done any swims in a wetsuit. That is just me tho.
I would however recommend getting there a few days before and doing some practice swims in the water there to get more comfortable.
Good luck!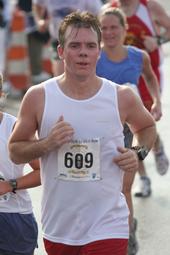 Expert


1743







Glen Burnie, Maryland

Subject:
RE: Wetsuit question
At this point I wouldn't worry about a wetsuit. You've done your training and made all your preparations. No need to throw a monket wrench in to it now. I do agree with trying to get a couple of swims in at the race site if you have a chance.
It's totally normal to be nervous. I'm in my third year and still get nervous/excited as the race nears.
Go out and run your own race and have fun. Once you cross the finish line you'll be a triathlete and that's what matters.
Then get online and find your next race. :-)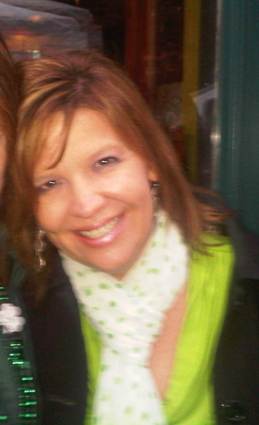 Extreme Veteran


464








Louisville, KY

Subject:
RE: Wetsuit question
Thanks. My thoughts were also to just go with what I've trained with. My goal in my first one is just to finish....and to try and enjoy it. If I enjoy it as much as I think I will, and get hooked on this like everyone else seems to, I plan on doing more sprints this year. Yes, it is the Nautica. I do plan on getting there a couple days early to do some practice swims....no open water swimming here in KY this time of year. Thanks again for the tips.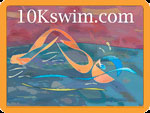 Member


9



Huntington Beach, CA

Subject:
RE: Wetsuit question
Before the Beijing Olympics, the American swimmers were tested in different technical swimsuits. Their underwater velocity, force and acceleration were scientifically measured, recorded and analyzed using SwiMetrics swimming at 4 different speeds. Their velocity (speed) was measured in meters per second.
Based on this methodology, they learned what technical swimsuits were optimal for them. Most recently, several Olympic medalists from other countries also used this methodology to prepare for the upcoming World Swimming Championships.
The same methodology is being used by triathletes and open water swimmers to learn what wetsuits or technical swimsuits are best suited for their body type and swimming technique before they spend money on non-optimal swimwear.
Edited by headcoach@10Kswim.co 2009-04-02 9:15 AM