2009-06-23 1:40 AM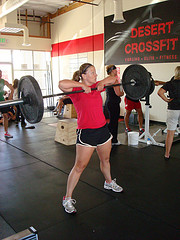 Master


1591







San Diego, CA

Subject:
10 sprints in 10 weeks for a newbie?
Does 10 sprints in 10 weeks sounds like a bad idea? A family member did their first tri this week and plans to do 9 more in the next 9 weeks ending the summer with a HIM. I'm concerned about their health. We're talking about someone with little athletic background and I don't want to see them get hurt.

If this is doable then fine, I won't worry ... if I should say something I feel like I should do so soon. I'm excited they have taken up triathlon but going from 2-3 hours of training a week to a race a week for the next 2 1/2 months worries me. Aren't there recovery issues to consider?






2009-06-23 8:44 AM

in reply to:
#2236337

sesh

2009-06-23 8:50 AM

2009-06-23 12:51 PM