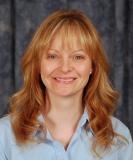 Member


20



Subject:
Newbie
Hello there,
I will be joining with LLS TNT this winter for tri in Memphis in May. I was wondering if anyone here in Columbus planning to do that as well? I am a very newbie and havent started training at all. I do know how to swim and cycle decent but I suck at running.

I was just wondering if there is a group or anyone thinking about doing these and if you are a newbie, maybe we can train sometime together or have a chat about training & such. I would love to train with a pro but I think a pro probably will get frustrated with me by my lack of experience! HA!

Any info about a good bike trail I can use that would be good training? It would have to be in Columbus or nearby areas like Pickerington or east side....
Thanks
Marcea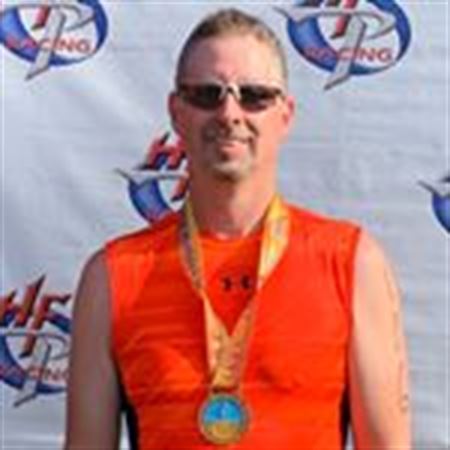 Regular


229





Bolivar, OH

Subject:
RE: Newbie
Hello Marcea and welcome to the site. I am also fairly new on here. I am in my third week of a training plan that I am working on. I know you will get a lot of help on here. There seems to be several people on here from the Columbus area. I am a little farther North than you. I am just below the Canton area. Good luck with all your training.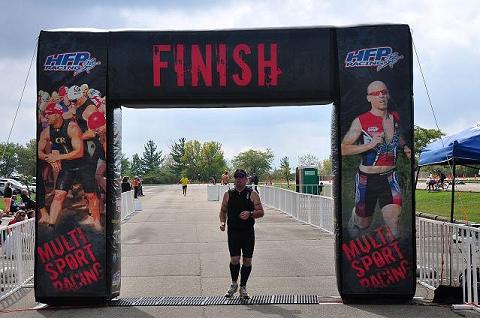 Expert


716





Subject:
RE: Newbie
Welcome,

Keep an eye on the forum, though it is the offseason for most of us, there will be group rides here and there. In the spring it will pick up more, including rides and OWS at Alum. Also look in Central Ohio Triathlon Team, they have weekly scheduled s/b/r. If your not busy Saturday, a group of us are going to Delaware to ride, not fast by anymeans.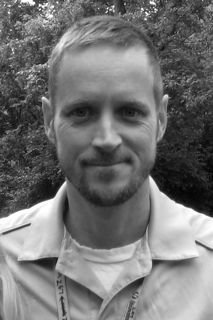 Expert


1123




Columbus

Subject:
RE: Newbie
WELCOME! I'm in Columbus.

Swimming - if you can- join a Masters team. I am not on one because of time constraints. I swim a Columbus Aquatic Center through the Winter (50¢ to swim)
Biking - winter - grab your mt bike at hit the trails. tri tech has indoor group rides on tuesdays - or get a trainer for indoors
Running - there is columbus road runners club and columbus rinning company. im in crrc but almost never do stuff with them.

i don't use treadmills or trainers - it is all out doors for me

if you want to run, swim or bike let me know.

i would like to do a group long ride before the ground is covered with slush or ice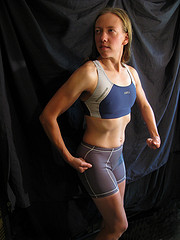 Master


2124




Columbus, Ohio

Coaching member

Subject:
RE: Newbie
Welcome to triathlon! There is a swim team that practices on the east side of Columbus. I'm about to join it in a couple days.
http://www.csmst.org/
There is also something called Central Ohio Triathlon Team -
COTT
. I haven't joined, but it's only $35 for the year and might be a good place to start.
Here's a link to the bike paths around the region:
http://www.centralohiogreenways.com/
There are plenty of roads you can ride on. There is a bike map you can pick up free at any bike store that highlights the safest roads for cycling. Riding to work is a good way to fit in workouts.
This site is a great resource, too. If you just read the threads, you will learn so much!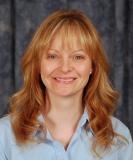 Member


20



Subject:
RE: Newbie
Good Morning,

Thanks so much for the information... It is so helpful. Ive been looking at it for few hours instead of working!! oops.

Brue- I know that place.. I didnt know about the 50 cent swim? Can you tell me more about that?

Alice- COTT looks interesting... Im looking for something like that to help me get started and go from there. It appears they usually meet at 6. Thats difficult time but it cant hurt to try. I probably should start where I have the most difficulty in which is running. then cycle and swim later.
Thanks for sharing the links! I need to stop by in a bike store and have them check out my bike.

Well I will keep in touch! Have a good week!

Marcea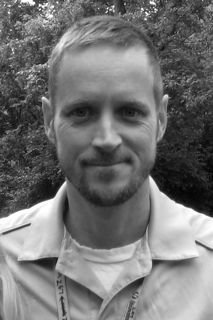 Expert


1123




Columbus

Subject:
RE: Newbie
hours are limited.
there is always at least one lap lane available when there is open swim.
you need a city leisure card which costs $1 per year and can be made at most rec centers - i am not sure if they make them at the pool i know they make them at Whetstone Rec center
you need 2 quarters to drop in the turnstile
hours:cac opens nov 8th
TUESDAY 1:00 P.M. TO 4:00 P.M.
1:00 P.M. TO 3:00 P.M. November 8th to February 14th
7:00 P.M. TO 9:30 P.M.
WEDNESDAY 1:00 P.M. TO 4:00 P.M. *
1:00 P.M. TO 3:00 P.M. November 9th to February 15th
THURSDAY 1:00 P.M. TO 4:00 P.M.
1:00 P.M. TO 3:00 P.M. November 10th to February 16th
FRIDAY 11:00 A.M. TO 12:00 A.M. ADULTS ONLY
1:00 P.M. TO 4:00 P.M. *
1:00 P.M. TO 3:00 P.M. November 11th to February 17th
7:00 P.M. TO 9:30 P.M.
SATURDAY 2:30 P.M. TO 5:30 P.M.
on Hunter just south of 5th ave.

8



Subject:
RE: Newbie
I'm right there with you! I have just started my journey! I'm currently jsut trying to get in shape using a training video. (P90) then on to the advance version (P90X) this will get me into the spring/summer where I plan to start riding more for training, also running outside. The workout program is awesome! You really can shred weight which is my key first.

Anyway good luck!!

Best Wishes,
Chad Litteral
Yellow Springs, Ohio