2009-11-13 7:12 PM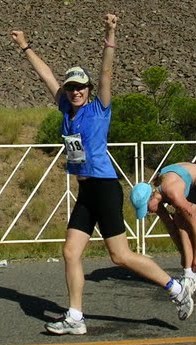 Member


15



Lafayette

Subject:
To those of you with post-operative knees
Tell me about your training, how you manage your pain (if you have any,) and how you preserve your knees, in general.

I've had 4 knee surgeries, and I'm thinking hard about making Ironman a goal but I'm not sure

A) If it can be done
B) If it can be done within a fairly minimum amount of pain
C) If it can be done with a fairly low chance that I am going to continue to decrease the lifespan of my knee.

(Brief history: The big issue is my right knee. Multiple tears in my lateral meniscus, 2 scopes, 1 huge meniscus repair. Last surgery was in Feb '09. I got a cortisone shot in October and am still taking PRN mobic for continued pain/inflammation.)

Not looking for medical advice here (obviously) but just other people who have succeeded despite fairly complex knee histories.

2009-11-13 9:58 PM

2009-11-14 9:20 AM

in reply to:
#2513516

2009-11-14 2:25 PM

2009-11-15 5:53 PM

in reply to:
#2514983

2009-11-15 7:50 PM

2009-11-16 6:55 PM

in reply to:
#2515767

2009-11-20 3:00 PM

2009-11-25 7:03 PM

2009-12-17 10:59 AM

in reply to:
#2537914