2009-11-16 1:24 PM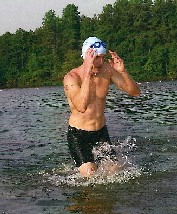 Extreme Veteran


1942









In front of computer when typing this.

Subject:
Suggestions for early season tris in/around NC
Hey all. Thinking about next year. It looks like some things are converging that are going to make July-end of tri season 2010 a little tricky for me, so I was wondering what early-season events people would recommend. I am already planning White Lake (either the sprint or the half) and that tobacco rd half marathon. What else? Races close-ish to the triangle would be best.

2009-11-16 2:15 PM

in reply to:
#2516257

2009-11-16 2:18 PM