12



Subject:
getting a bike fitting done
I don't want to throw money away and haven't had a bike fit done before.I have one booked on Sat. What is the procedure? What should they be asking me so that I know a professional job has been done?Thanks for any help/advice
Veteran


867








Vicksburg

Subject:
RE: getting a bike fitting done
Make sure you wear your bike clothes, no loose shirts etc. I have had 2, one was done by Matt Cole at all3sports. I actually just drove to Atlanta to get fit to make sure I bought a correct size bike since I thought I was on the line b/w a 48 and 50cm. I knew I would probablly wind up with a 48 and 650c wheels and that is what was recommended. I really didn't ask Matt alot of ?'s b/c I didn't know any hehe. He did spend a good bit of time with me and recommended several bikes, a couple brands they didn't even have in the store. So I went to another local store the next day and tried a felt and eventually went back to all three and got a P2 ultegra.

The second fit was done later in the summer due to bike discomforts. I couldn't stay aero comfortably over 22 miles or so and the seat was killing me (numbness). I took a ride a few hours away and went and visited John Cobb. Best money I have ever spent. John literally spent most of the day with me, fitted me on my road and tri bike for the same ?. He changed my seat to one of his, numbness problem solved. Put wedges in my shoes, one leg is shorter than the other. Shortned the stem, moved seat, etc. etc. etc. Afterwords it instantly became more comfortable to ride in aero than not, I felt that I was distibuting alot more power and so on.
Some ?'s that I think should be asked r about comfort, your goals, the reason I say goals b/c if your only going for sprints you may want to be more fitted for a more aggressive position. My goal was comfort for my fist 1/2 IM last year and my first IM that I will attempt this year.

Also I should reply that you have brought up a very good I believe that will help alot of BT folks out, especially when some of our vetern members get on here and give us their input.
Edited by peewee 2010-02-18 9:04 AM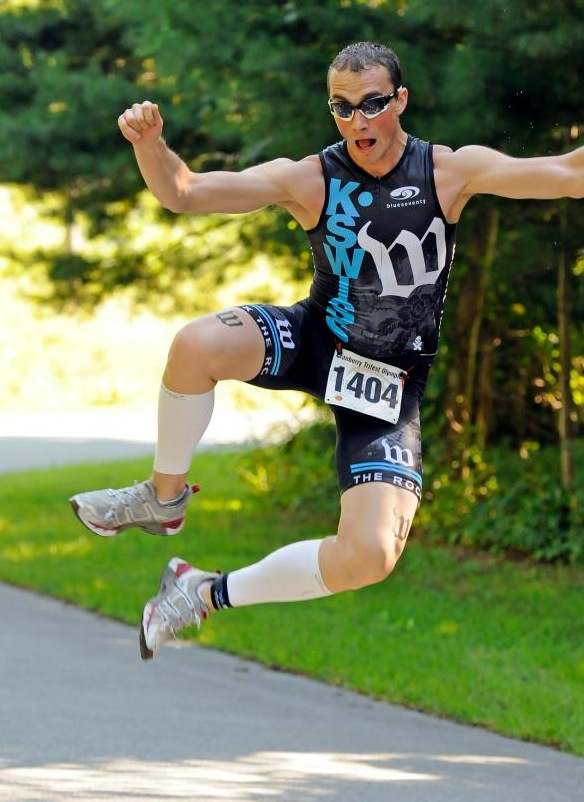 Pro


3804








Seacoast, NH!

Subject:
RE: getting a bike fitting done
This depends on the level of fit you are buying and I'm assuming you mean tri bike. My advice is that if you are using this fit to buy a new bike, to get the most comprehensive one they offer.

Some of the things they go over or ask:

1. Have you had any injuries or pain while biking?
2. Are there any positions that you are uncomfortable with in every day life?
3. Take measurements of your body...there are like 20 or so including making sure your limbs are the same length etc. Includes inseam, upper and lower leg length, upper and lower arm length, torso length etc.
4. They do a quick flexibility test.
5. My fitter put me on a fit-cycle and video taped me riding with a basic set-up. Based on how I looked he adjusted the seat height, length of the frame, seat position etc to get me aero and match my body to ideal conditions.
6. They should ask you if you are comfortable and then adjust the aero bars to suit as far as width goes.
7. The fit-cycle has a power meter for each pedal so they could determine if I was putting too much pressure into one foot. I wasn't, so I'm not sure what they would do to fix that.

This is pretty much all I remember. I'm sure others will chime in to add things. A good fitter will give you all of your data when you leave. The process can take anywhere from 1.5-3 hrs. Mine took all 3. Also, a good fitter will make adjustments for free if you are unhappy with the fit.
Edited by jgerbodegrant 2010-02-18 9:38 AM