2010-05-12 1:22 PM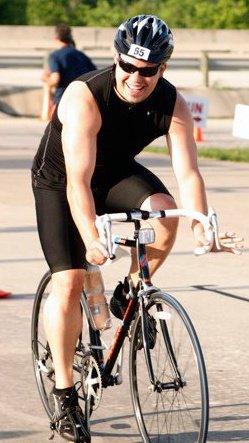 New user


4



Subject:
Clyde from Houston - First Tri in 2 weeks
Been lurking for a few days, thought I would finally introduce myself. I'm 32, M, from Houston and signed up for my first Sprint Tri in 2 weeks.

I've currently been training for...ohhh, 7 days and bought my roadie about 5 days ago. I was 255lbs on January 17th and my only exercise came from rugby. Today I stepped on the scale and it read 219, woohoo!

Decided to start eating Paleo and trained in rugby twice a week (4 hours of running and sprints). About 3 weeks ago I started to walk/jog around my subdivision. Ran 1.5 miles about 3 weeks ago which was a huge accomplishment for me considering I generally needed to break up my run. Last week I ran 4.5 miles wth no breaks and honestly couldn't believe my progression. It's extremely invigorating!

After that, I decided to shoot for a personal life goal of competing in a Tri. I've swam in the past with my wife, who is a former collegiate swimmer, however my main concern is the bike/run.

Picked up my bike 5 days ago, old school steal Diamondback with Shimono 105 components for $280, pedals complete with cages lol. That day I rode 13 miles at a horrible pace. I immediately tried to run which was a huge mistake. Legs were like jello and calves started to cramp up. Saturday I went for my second bike ride of 8 miles with a 2 mile run afterwards. I averaged 4.25 minutes per mile (pretty sad but only second ride) and finished my run just over 15 minutes.

Excited about my upcoming Tri. I feel a little crazy for only having 3 weeks of training before my first Sprint but I feel that I'm ready to push myself. It's addicting!! Biggest goal for me is to focus on finishing and not my time or other competitors.

Sorry for the long post, just wanted to provide some history



Ben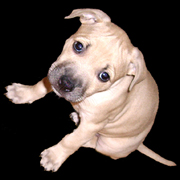 Extreme Veteran


392








Raleigh

Subject:
RE: Clyde from Houston - First Tri in 2 weeks
welcome to the sport. its fun and addictive.

its great to have the challenge of your first and i like that you are not concerned about your time. 3 weeks really isn't enough time (getting to rucks and mauls isn't quite the same training - sprint training vs endurance) but if your casual about the tri and listen to your body you will be fine.

HOWEVER... i am a bit concerned about the swim. pool swimming vs. an open water is quite a bit different. not impossible for you i just want you to be aware of the unique factors. 1) no black lines on the bottom of a lake (visibility is usually zero so it wouldn't matter)... you have to sight the buoys. 2) it'll be a mass start. so if you are a slow swimmer start towards the back of your wave or out to the side so no one run's up on you.

just some advice from a 220lb retired fullback/ wing now a masters clyde.


Member


237





Cypress, Texas

Subject:
RE: Clyde from Houston - First Tri in 2 weeks
Hey Welcome to BT! Good luck on your tri. Which one is it?

2010-05-12 7:54 PM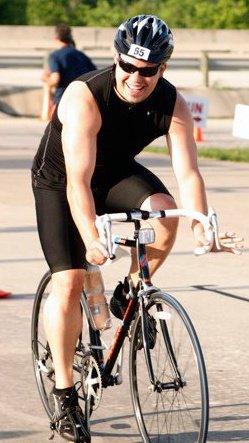 New user


4



Subject:
RE: Clyde from Houston - First Tri in 2 weeks
Another rugger in the group, very nice! Yea, I know that I'm being a little ambitious with the 3 week training however it's a Super Sprint (guess I should clarify).

I will be doing the Eastside Kona event in Baytown. 300M swim, 10 mile bike, 2 mile run. It will be an open water swim so I'm definitely expecting a difference from my relaxing lap pool at home. I've heard the stories of people swimming 50M in the wrong direction before realizing, being swam OVER, and so on. It's only 300M but I'm still taking it serious.

My goal is to relax and just enjoy the ride. I'm competitive by nature however I'm trying to keep an open mind and focus on crossing the finish line, nothing more. I didn't plan on getting into triathlons (just had a goal to compete in one) however it's certainly becoming addicting! Right now I play rugby, basketball, softball, and Crossfit. I'm a jack of all trades, master of none. Seems to fit in every category with my life...I guess that's why I'm gravitating towards tris because of the diversity.

Thanks for the help guys, I looking forward to learning through this site and my own painful experiences!

Expert


790








Subject:
RE: Clyde from Houston - First Tri in 2 weeks
Welcome to BT. I'll be at Eastside cheering on some friends so maybe I'll run into you.


New user


7



Subject:
RE: Clyde from Houston - First Tri in 2 weeks
Welcome bdubb, looks like you've got your work cut out for you. . Good luck.

Seems like the bike might be your toughest obstacle, there's no way to get around the lack of mileage but here's a good workout that'll help your transition to the run. You seem like a strong runner so if you can get through the initial dead leg off the bike, you should be good to go after that.

Nice workout that might help you with the brick portion (bike to run). Here's a good workout that'll help you get those brick legs into shape.

Bike 5-6 Miles
Transition - T2 (Bike to Run)
Run 1 Mile

Repeat 3 Times

Good luck out there!!!

2010-05-14 8:04 AM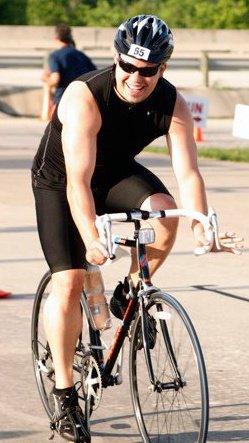 New user


4



Subject:
RE: Clyde from Houston - First Tri in 2 weeks
Thanks for the tip! I'm very new to the sport but just started reading the term "brick". Yesterday I went out and road 7 miles then ran 2. Went back out and road 6 miles then ran 1.5. Like you said, it's that transition and the "dead leg" feeling that takes time to condition for. It's pretty nasty but I'm starting to get a little used to it.

Just over a week left to train, I will keep up the brick sessions as they have been the most beneficial at this point. Once I get more training under my belt, I will start to worry about times...that's not even on my radar right now lol.