2010-07-27 2:17 AM
Member


5



South Bay

Subject:
Can one be ready in 2 or 3 months?
I want to see what you think about training for a Sprint Tri by Sept. 26(Las Vegas Tri) or Oct. 23(Pumpkinman), that is if I stick to training and have no injuries...
I'm a bit out of shape but I'm pretty sure I can get into shape quickly. I'm 6'4" about 225-235(not sure exactly, I'll weigh myself when I find a scale) got a bit of a gut that's about a year old or so(about six months prego)
, 30 years old...i'm guessing I fit the Clydesdale class?
I know I may be pushing it, but the distance numbers don't scare me, I think I can do it but I would like a recommendation on training plan, like Original Sprint or Michael Plate Total Sprint Program, or do I need to get more focused and intense to make it happen in two or three months?? Where should I be at with my training to accept the challenge??
Main reason I want to do this is boredom and fitness and I think it would be pretty awesome experiences, and the reason i want to do this so soon is cause the season apparently ends by then here, or at least that is the last scheduled sprint tri in Las Vegas, and if I don't do it now I might not do it ever!! you know what i mean...
--I have no proper gear, no prior formal experience(when i was a kid I used to open ocean swim for miles and run a ton), and i am not currently in great shape....
--I got a pool, and decent fuji mtb i got at a pawn shop for $80, I have feet to run with, and a willingness to give it a try, what more do i need?
Do you think it is possible, and what kind of training and gear do I need to make it happen???
Let me know, thanks, I'm looking forward to more of this site!! I am totally new so i will need all the help I can get
Member


12



Gainesville, VA

Subject:
RE: Can one be ready in 2 or 3 months?
You def. can do it...I did my first and second sprints with only 4 weeks of training in between each. I am a decent bikers so I practiced swimming a lot and it turned out fine.
You can do one of the 10 week sprint programs and cut it down a little if you want to have a structured training regiment. You only need some running shoes, goggles and swim trunks, and a bike w/helmet to complete a Tri...unfotuntly you have a Mtb but at my small local Tri there were plenty of people with hybrids and Mtb.

Just start working out and sign up!!!!

Champion


5376









PA

Subject:
RE: Can one be ready in 2 or 3 months?
I started on July 1st to do my first tri (an Olympic) in mid-Sept. That was only 2.5 months to learn to swim so I could do the .9 mile OWS, a 28 mile bike and a 10k. It was a great experience.
New user


403






Subject:
RE: Can one be ready in 2 or 3 months?
You have time to do the Sprint and finish. I'd emphasise swim, so your comfortable in the open water, and getting distance on the bike for base endurance. Then work on running for the first month with a few bricks the later half on your training, and you should be good.

Plenty of time, but make sure you get the workout in from here on out.


Master


1286








Mt Pleasant, SC

Subject:
RE: Can one be ready in 2 or 3 months?
Yes

I started last year at the end of June and did my first race mid-August. I had to learn to swim so it was a lot of pool time and early mornings but it can be done.

Kevin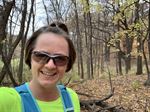 Champion


10001




, Minnesota

Gold member

Subject:
RE: Can one be ready in 2 or 3 months?
I think you can do it. The hardest thing might end up being the run at the end. You may be able to run 3 miles come race time, but with your relative inexperience you might find it to difficult to run the whole race. If you're okay with that (a LOTS of people take walking breaks) then I say go for it.
Use the longest "beginner sprint" plan that you can find. If you feel okay doing the first week of training, you're in a good place.
As far as other newbie questions, I would recommend a search of the forum. In the "Tri Talk" forum there have been countless threads about what a beginner needs to know, what gear, etc.
Click on the Search button in the upper right corner and build a search. I would recommend selecting the Tri Talk forum specifically (otherwise you get too many results) and search for the word beginner. Change the date range to the last 6 months. Once you get the hang of the search function, it's pretty amazing.
Good luck!

2010-07-27 11:52 AM
Member


5



South Bay

Subject:
RE: Can one be ready in 2 or 3 months?
Thanks everyone for posting their experience and boosting my confidence... it's always a great help when someone else has been through the same thing!!!

Subject:
RE: Can one be ready in 2 or 3 months?
Sure you can do it. If you do Pumpkinman (and LV, but to a lesser degree), make sure you train on hills for the bike


Member


63




Natrona Heights, PA

Subject:
RE: Can one be ready in 2 or 3 months?
You can easily do it.
If you really swam miles of ocean OWS (were you a YMCA/USA?HS/College swimmer?), just swim a couple times between now and then if the swim is 500 yards or less. Try to get a swim in about 4-5 days prior to the race. Just make sure you are comfortable. Provided you are OK to make the swim (not going to freak out, etc), if you swam like that before you'll be OK, provided you just swim comfortably. I was a HS swimmer (good, but not fantastic) and I have swum exactly 4 times since early March. Twice was in a race. My last tri in July I was 16/230 on the swim, 400m OWS. I was 159 on the run
! The swim is too short to make a difference. I am 6'5" and 240, so I know carrying those few extra pounds is rough on the run. Not so bad on the bike.
Train for the run. It will most likely be the limiter, and it is the finish. Work in some bike when you can, and get a set of road tires/slicks if you can find a cheap set.

2010-07-28 2:34 AM
Member


5



South Bay

Subject:
RE: Can one be ready in 2 or 3 months?
@ChrisM Thanks fo mentioning the hills... I was thinking about that as I rode today, saw the course route and it's like 1700 feet elevation change for the race, soooo, yeah hills!! I think i will ride the course before the race, I'm familiar with the area
@3darcher2 Yeah I really used to swim that much in the ocean but it has been years, I am extremely comfortable in the water, I also used to surfer alot so I'm no stranger to rough situations in the water... It was a Jr. Lifeguard Program that I was in for a few years. We would run, swim, run
I swam and rode today, about 150yards in the pool and 7mile ride i also walked a bit, going to wait a week or so till i start the run training, I need to build a little more muscle till I feel comfortable running.
My main challenge in all today is the lungs endurance, so I was focusing on it a bit..... I am out of shape
Thanks again to everyone participating in this thread!! I'll keep you updated


On your right

Subject:
RE: Can one be ready in 2 or 3 months?
Just being consistant will help get your 'lungs in shape'. What may help that a little bit is to slow down a touch. Sure it's a race, but going too fast in one event will just snowball into the ones that follow until you're way slower at the end than you would be if you slowed down just a little at first.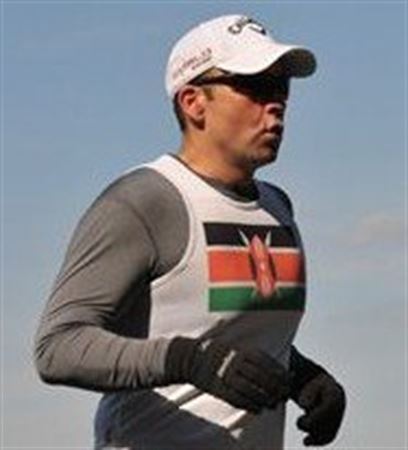 Champion


6503





NOVA - Ironic for an Endurance Athlete

Subject:
RE: Can one be ready in 2 or 3 months?
Go slow. Train 3-4 times / week. Don't race the race. Just enjoy the race and finish.

2010-07-28 4:46 PM
Member


5



South Bay

Subject:
RE: Can one be ready in 2 or 3 months?
you guys are right... I mostly noticed it when I started to pick up the pace... but when I wasn't the breathing was feeling fine, don't get me wrong here, it wasn't that bad just been a while and I am feeling it!!

Thanks again for the advise!!

Master


2538





Albuquerque

Subject:
RE: Can one be ready in 2 or 3 months?
Absolutely you can do it!
I think you'll do fine.
I started training the end of April (from the couch) for a July 17th sprint. I finished the sprint (no records were ever in jeopardy) and had a blast doing it.
Like has been said, just run YOUR race, no one else's. It's your day.
Oh, losing 20# along the way didn't suck either

Hoping to dip down below the 200# barrier soon.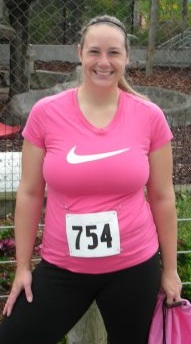 Member


31



Athenawesome in Toledo

Subject:
RE: Can one be ready in 2 or 3 months?
I first had the idea to do a Tri on June 5th (I remember the day because my husband and I were in the car on our way to an event in my hometown). Looked into it over the weekend, learned that there was one 15 min away in August for a 1/4 mile swim, 13 mile bike, 5k run. I knew I could do all of those three individually, so we both signed up. My goal was to compete, not complete, which I successfully did two days ago.


So yes, you can be ready in 2-3 months, you just have to be willing to train.

6



Subject:
RE: Can one be ready in 2 or 3 months?
You can do it! I have had limited time to train and I'm doing my first Sprint next Sunday (yikes!). I was in fairly poor cardio shape, so I got on my bike and rode. And rode. And rode. My thought process was to improve my cardio enough to not be discouraged when I tried to swim and run. It totally worked. If you would have asked me 6 weeks ago if I could swim a half mile, I would have said no way. But I can now. And you can too!

Anyhow, I used the bike to get my fitness level up, then I worked on short runs and then a ride after that to extend the length of increased cardio time. Then I added the swim workouts (I'm a good swimmer, just slow and out of shape) and again, added the bike after for longer workout times. Even on a day where I feel like crap and don't want to work out at all, I negotiate with myself and say, "Ok, I won't run or swim today, and I'll only go out for a 5 mile ride." Then I come home 15 miles later because once I was out there it was fun, and feel better about myself. I have been mentally working toward 2 to 2-1/2 hours of cardio as the base for my first tri experience. My transitions will be slow, and I don't think I'll win, but the point of this whole process was to have a reason to exercise and have fun on that day!

Good luck-HAVE FUN!