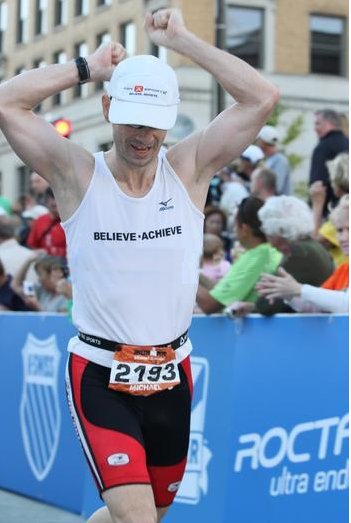 Champion


7595








Columbia, South Carolina

Subject:
3000th post -- top 10 things I've learned
So, on another forum (about poker) that I used to frequent, when experienced players have made X-1 number of posts (for some significant X, like 3000), they often make their Xth post into some sort of tutorial, or advice for beginners, or something along those lines. I like that idea, and I'm currently sitting on 2999, but I'm still new at this, so it would be a bit presumptuous of me to write a triathlon tutorial. Instead, I'll give you 10 things that I've learned from BT, and maybe this will help some newcomer or two. Or maybe not...

So let's hear it from others: What have you learned from BT? Here's my top ten (emphasis on 'my' -- feel free to disagree).

10. Certain people on BT are almost always right. Figure out who they are.

9. Nobody on BT is always right. When something seems wrong, challenge it. Nicely! You'll probably learn something (for example, that you were wrong).

8. When you are being sarcastic, use the sarc font (red italics). Otherwise, someone won't get it. Really, they won't.

7. Carbon bottle cages will make you appreciably faster on the bike. (Please see #8.)

6. It's OK to have heroes ("Wow, I really admire so-and-so.") Don't compare yourself to others on the site, though. You are where you are. Use others as motivation, not as a stick to beat yourself with.

5. Some really great stuff gets posted in the Iron Distance forum. Check it out!

4. Stay away from Cup of Joe. Really, just don't go there. Ever.

3. Mentor groups are fantastic both as mentee and mentor. Try them out!

2. Triathlon is about having fun. Keeping it fun keeps it in perspective!

and the #1 thing I've learned is...

1. BT is a great community, where the learning and encouragement never seem to end.

2010-08-31 8:51 PM

2010-08-31 9:12 PM

in reply to:
#3074906

2010-08-31 9:46 PM

in reply to:
#3074975

rayd

2010-09-01 10:51 AM