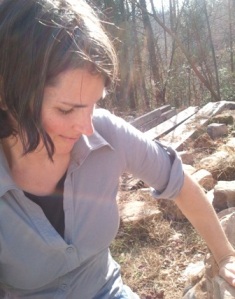 Veteran


427







Subject:
RE: TryCharleston Sprint or Half
Here's my spectator's report
I rode my bike there just as a spectator, arriving just a few minutes after the first people started swimming. That must have been the HM group. Then a bit later, the waves of sprint people went out. For a while, I just watched the swimmers coming out, running up the hill and heading toward T1. Later, I moved over and watched the bikers leaving. I was watching for a couple people who I knew, and once they were gone, I took my bike out and headed over to T2.
I tried *not* to ride on the bike route, since I wasn't participating, but to get back to T2, I had to bike down the airport road. Once I got to the small road where the shuttles were unloading, I got off and walked so I wouldn't get in anyone's way. This was the first time I had ever been to a tri, and I didn't see anyone else on a bike who wasn't either a) racing or b) part of the organization.
Anyway, once I got down to the T2 and finish line area, there seemed to be some confusion about what way the runners should go to get to the finish line. I guess I was there right about the time the first sprinters were finishing, and except for the cones, there were no volunteers and no signs! Some of the runners seemed upset, and understandably so, I thought. Anyway, they got some volunteers over there a bit later to point out the turn. Did anyone here find it confusing?
The bugs did not seem bad today, did they? Despite all the rain and standing water in that new park where the finish line was. Overall, I thought it was well organized, especially at the T1 area. I guess I would hesitate to do this tri because the bike route is on Hwy 17 and I am terrified of riding there. Kind of rough surface, too, isn't it?
So who was there and how did you do?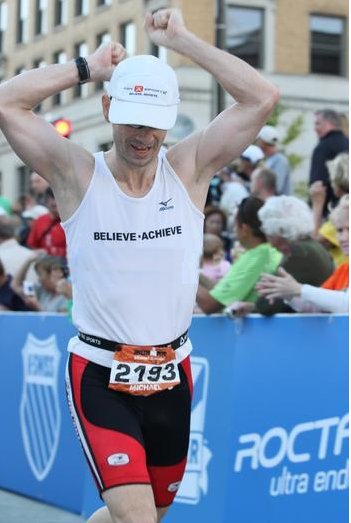 Champion


7595








Columbia, South Carolina

Subject:
RE: TryCharleston Sprint or Half
I did the half. Yes, there were a couple of spots where it wasn't 100% clear where to go. I nearly took a wrong turn on the bike course. I was near the front end of the race, and the volunteers told me to go left, assuming I was in the sprint. On the run there was some slightly confusing paint on the road as well. But I figured it all out -- my fault, really, for not knowing the course in advance. The run situation at the finish line was sorted by the time I got there.
Bugs were non-existent as far as I could tell.
Hwy 17 is a bit rough for the first few miles -- in fact, I managed to eject a bottle and had to turn back for it. It gets better, and most of the back roads are very nice indeed. However, there is a bone-rattling 8 mile section to get back to 17 at the end. It really is nerve-wracking. The traffic on 17 was fine, I thought. I had no scary encounters with cars -- they seemed quite polite.
All in all, I would definitely do this race again. (This was my second year doing it.)
How did I do? Well, I ran a hard half marathon two weeks ago, so was not really prepared for this race, but I did OK until I started cramping on the run. The last few miles were rough. Still, I went sub-5, and that was my goal, so I'm happy. I hope everyone else had a good race as well.

Member


34



southern pines

Subject:
RE: TryCharleston Sprint or Half
I ran the HIM as my first HIM.
Thought the swim was wonderful. One of the best open water swims I've ever done.
The bike was out in the sun but very fast except for the one 8 mile stretch of road on Reedy Creek (something like that) that was just a terrible road to bike on. 17 was not bad at all no car troubles at all. Just to give you an idea of how fast it was. My normal 56 mile bike route is on rolling hills and I was able to set a 25 minute PR for 56 miles on this course because of how fast it was. I was worried about the wind but never really had any issues at all with the wind. Pretty nice bike course all in all.
The run was all in the sun and very boring. But it was flat and it was nice to always be running near people and spectators could easily see you pass through three different times and still have enough time to walk back to the finish and see you there.
My only complaint and its a stupid one. I'm used to doing tris in NC and at the end of all Setup Event tri races in NC they have sodas, chips, cookies, and other munchies at the end of the race. As I was finishing the last mile of the run the one thing that kept me going was thinking that I could have a Mountain Dew after only drinking water for the last 13 miles. To my disappointment all they had at the finish was more water. I'd been drinking water and sports drinks all day I just wanted a frinking soda
I also didn't like the two T areas. A little frustrating getting back to the start where all the beer was.