2011-06-25 3:36 PM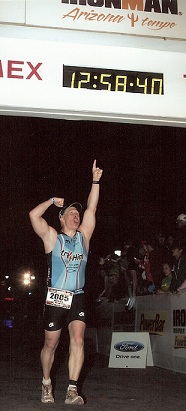 Extreme Veteran


648





Scottsdale

Subject:
RE: The Mountain Man
I am not competing in the JCC race. Most of my races are longer, only to get training in for IM AZ, but we will happen to be up in Flag the weekend of 7/17, so I figured - what the heck? I will be back the next month in the Half IM.
Last August the water temp was low to mid 70's, so mid-July should be about the same. I wore my sleeveless and temp-wise was fine in the water.
Be careful though with your oxygen - that was where the swim was a little challenging, at least for me. The bike and run were fine, but getting consistent O2 while swimming seemed to be a bit tougher. Do not let that scare you - it will be a great swim for everyone, just be ready.
You really cannot go wrong with or without a wetsuit - if you struggle with the swim, you might lean on wearing one. Whatever you decide, just have fun with the event - that is what it should be about.

2011-06-25 3:38 PM

in reply to:
#3566588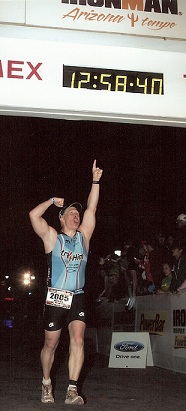 Extreme Veteran


648





Scottsdale

Subject:
RE: The Mountain Man
Fitzy - 2011-06-24 9:26 PM
I''ll probably bring my sleeveless wetsuit and try and hit the lake on Saturday. If it's warm enough, I'll go without.
Last year, the water was a little colder as it had been raining pretty consistent up until the night before the race. The lake and the drive in was all fogged over.
I remember that fog in August!! It seemed to hang on right up until it was about time for Dan Cadriel to sing the National Anthem and kick off the event. The rain let up just in time, but made check in on Saturday a bit of a pain.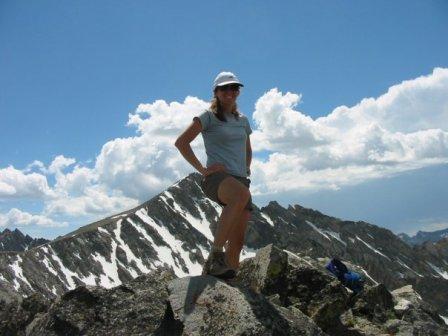 Member


94





Arizona

Subject:
RE: The Mountain Man
Ah ok - no worries on the water temp mixup! I just got really nervous and wanted to double check the water temp. I'm a steady swimmer, have never been able to sprint to save my life but I grew up on Long Island and swam a lot in the Atlantic ocean growing up and was a lifeguard for a few years. I won't be at the front of the pack by any means but I feel I can plug through the swim without a wetsuit. Last month I was seriously fretting not having one (and the whole financial impact that training for this is having on finances) and it hit me when I looked at the race website that a fair number of racers weren't wearing one and figured I could tough it out. But temperature's in the 50-60's is a whole different story!
I'm doing the Olympic (my first!) in August, so I'm guessing chances of cooling rain will be a bit less than in July.
What an awesome picture! I can't wait for the race!

2011-07-03 9:25 PM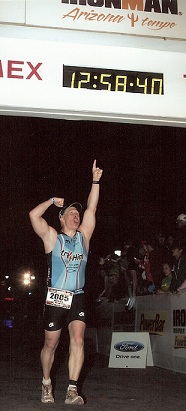 Extreme Veteran


648





Scottsdale

Subject:
RE: The Mountain Man
I was up in Flagstaff today and took a swim in Lake Mary. The lake is seriously low (about 50% low from what I was told), but that should not affect the in-water races the next couple months (although it could make for a bit longer run up the ramps to transition).
Water temp was nice, a bit colder in deeper water, probably right about 70-72 in most places. I had my full wetsuit for this swim (whereas I usually wear my sleeveless), but I think either will be fine for the sprint and Oly/Half IM races - you could probably even go without a wetsuit if you so choose.
The water was very, very murky, but there was considerable boat action going on, so I know that played a factor.
All in all, the lake looks ready for the Mountain Man races, although it would be nice if the water levels were a bit higher.
Race on!