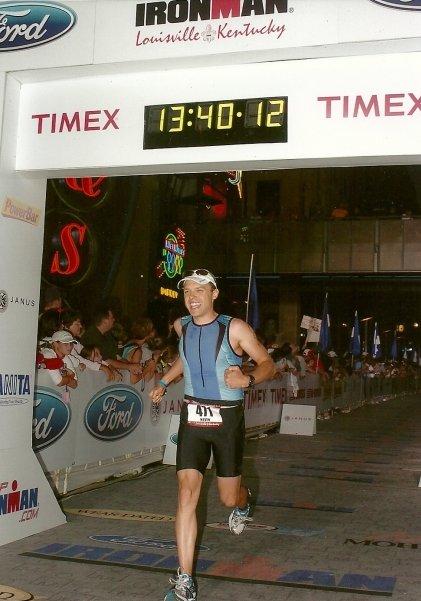 Extreme Veteran


633





Subject:
Buy new bike vs upgrade wheels
I'm trying to decide whether I should just buy a new bike, or buy wheels to replace my jankity old ones. I'm riding a Trek 1500 (I think like an '07 or something). The wheels are the stock ones, strong, heavy, and not very aerodynamic. I use the Trek for tris. I've replaced the drop bars with bull horns and aerobars, installed brake levers and bar end shifters, I've replaced the stem with a shorter stem, bought wheel covers for the rear wheel, installed a fast forward seat post, and I've been fit many times on it, and feel comfortable on it, yet have an aggressive feel. I still like the bike, but I'm wondering if I should really just buy a new bike, or if it's reasonable to replace the front wheel with a more aero wheel (for racing), and keep the old rear wheel since I already have a wheel cover for it. I'm only thinking the downside would be more money for a new bike, would have to get re-fit, etc... vs just buying a new front wheel for the Trek. Money is somewhat an issue as well, I don't have a ton of cash to spend on a fancy shmancy tri bike rig. Are new frames that are aero, hidden cables in tubes, seat tube cut out to fit rear wheel, etc... really faster than an old Trek 1500 road bike frame that's been tricked out and turned into a tri bike? I'm leaning to buying a front wheel, I think that will have more advantage than a new frame... but am curious what are others opinions.

Pro


5361








Subject:
RE: Buy new bike vs upgrade wheels
Well, I was going to say buy a new bike, not so much for any added speed that it might offer, but for the shear joy of having a new bike. But if money's tight, it's probably not the practical solution for you. The aero benefit of having a good body position is much greater than that of a wheel, and a wheel is much greater than that of the bike frame. So, a very aero frame is of minimal benefit. The real benefit of a TT frame is that it allows your body to get into a great aero position. If you've already got that cludged up- then enjoy wheel shopping. Seems like a much cheaper and easier road.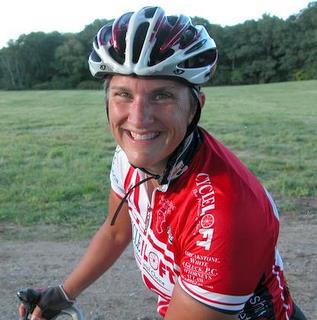 Champion


19812











MA

Subject:
RE: Buy new bike vs upgrade wheels
I'd look for a tri bike.
If you could find a used 2-3 year old one you could get a good quality bike for about half of what they retail for.
My daughter has a Trek 1000 probably a year or two older than yours. Bike is a tank...I know your bike is one level higher than hers.
Veteran


216




Griswold, Connecticut

Subject:
RE: Buy new bike vs upgrade wheels
My vote is a used tri bike.

Expert


1322






Savannah

Subject:
RE: Buy new bike vs upgrade wheels
If money is an issue, don't buy a new bike, hell don't buy a used bike either. Sure it would be great to have but it's not needed. Sounds like you could buy a new bike...but could you afford it? Remeber it's only a hobby.

Edited by mktoson 2011-05-31 11:04 AM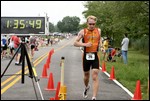 Not a Coach


11473











Media, PA

Subject:
RE: Buy new bike vs upgrade wheels
An aero front wheel will help you go faster on your current bike.
A tri bike would likely allow you to put yourself in a more aero position. Since you are the biggest source of drag on any bike, that's likely to make a much bigger difference in speeds (and a much bigger reason to shift to a tri bike than more aero frames, hidden cables, etc--though those items can all add a little extra to the package).
Now, whether those differences are worth the money to you is a completely individual decision. Obviously, you have to consider your resources and what other trade-offs you might have in order to make a larger financial investment.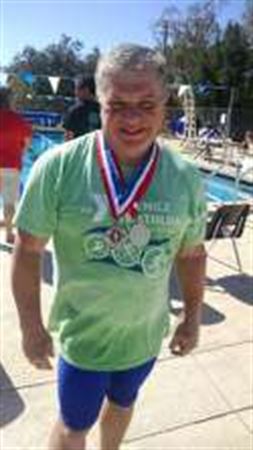 Champion


7036





Sarasota, FL

Subject:
RE: Buy new bike vs upgrade wheels
I vote for new wheels. Aero wheels will help make you faster now and you can always use them on a new tri bike, when or if, you ever buy one.

At least that is/was my thinking. I've got a nice Cannondale road bike with aerobars. I've had a professional fitting that is a compromise between the hoods and the aerobars and I feel comfortable riding either. I bought a set of slightly-used HED tri-spokes and a Renn 575 rear disc that I use for racing.

I eventually want to get a tri bike, but I am in the school that feels I need to "earn it" by first being consistent in my training and second by getting to a point where I feel my current ride is definitely holding me back. Due to injuries and other outside obligations, I've not been able to put together twelve consecutive months of consistent training in the last four years. I'm just coming back from missing most of last year with an Achilles injury that was potentially carreer-ending. So far, so good, knock on wood. If I'm still healthy a year from now I'll probably be tri-bike shopping.

Good luck,
Mark