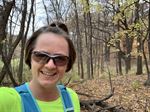 Champion


10009




, Minnesota

Gold member

Subject:
The weak dollar
So, I am starting to worry I cannot afford to travel abroad as much/at all due to the weak dollar. I am generally looking at countries that use the Euro or British Pound and it's really depressing.

I am completely out of touch with economics, politics, and any other factor that affect this.

I wondered if any of you smart folks could tell me if this is ever going to change, when, how, etc. Do I just bite the bullet and budget for the extra money? Or will things turn around?

I know, tough problem to have...