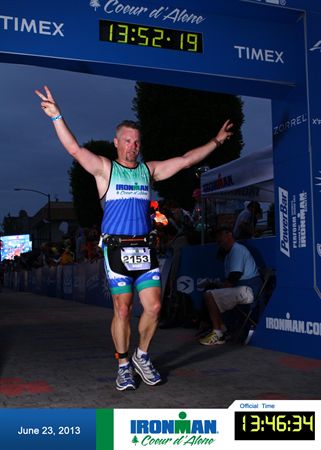 Expert


989










Broomfield, CO

Subject:
Training your pain and mental threshold
I had one of 'those' running days. The plan called for a 70 minute run (HIM in OCT)
Where should I start? Bear with me, it has a happy ending...
I was tired
It was humid
My feet hurt
My knees hurt
I got a hot spot on my foot I never had before
One toe was rubbing on the front of my shoe
My HR kept creeping up
I have a nagging shoulder injury that was stiff
The minutes were going by slowly
blah, blah, blah...
At one point I was thinking "well, this is what it could/will be like on race day" Than I thought "HTFU", "enjoy the run", "train with joy or not at all", "it's mind over matter", "I got this" at some point after that thought process I turned a sufferfest around and had a great run. It was truly a pain and mental threshold workout.
The power of positive self talk and thought is a great tool to have in your arsenal.