2011-09-27 12:19 PM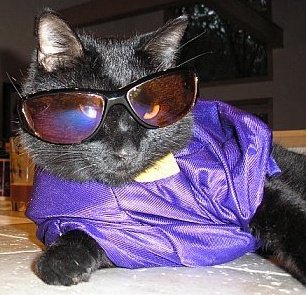 Pro


5011



Twin Cities

Subject:
Kindle Tablet to be unveiled TOMORROW
Yayyayyayyayyay! Who's in?
I'm on the "it depends" train right now...

Rumours have been a-flyin' as of late. Right now, if you believe the press, the 7" tablet (Kindle Fire, formerly Kindle Hollywood) will be out tomorrow, with a 10" one to follow after the holidays (and possibly a "super powered" 9" one next fall). The 7 will have android (modified 2.2, maybe?), but no camera. 1.2 GHz dual-core processor. Software will use a lot of Amazon's own digital content--cloudplayer, movies, TV shows, music, books, Appstore. Price will be (somewhere between) $250 and $300--and is supposedly including a subscription to Amazon prime, as well.

The 10" will have the camera, "MORE POWER", and whatever else they decide in the next few months.

And NOW there is a rumor circulating that Amazon's got two new kindle versions slated as well-- codenamed "Tequila" and "Whitney". Both will be 6" displays, and upgrades on the K3. However, the Tequila will NOT be 3g will be about $99. It does not have a touchscreen. Whitney will have 3g, and will have a touchscreen and speakers.

So...do I go 7" and Whitney? Do I go Whitney and wait for the 10"? AIEEEEEEEEEEEEEEEEEEEEEEEEEEEEEEEE!

2011-09-27 12:51 PM

2011-09-27 2:12 PM

in reply to:
#3702310

2011-09-27 10:17 PM

in reply to:
#3702784

2011-09-28 8:53 AM

in reply to:
#3703114

2011-09-28 11:35 AM

2011-09-28 11:49 AM

in reply to:
#3703710

2011-09-28 11:52 AM

in reply to:
#3703722

MomX3

2011-09-28 12:51 PM

2011-09-28 3:14 PM