2011-10-18 9:30 PM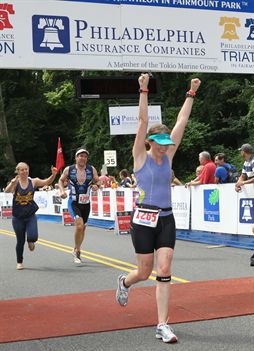 Member


29



Philadelphia

Subject:
1st HIM - seeking nutrition advice
Hello experts! After a great season of sprints and my first OLY distance, I'm ready for my next challenge – 70.3. I have my eye on the Charleston, SC race in April that looks fast, flat, and won't be sweltering.
My biggest ?? is nutrition on the bike. Would love any pointers, links or experts you could direct me to. I've found a training program that I like, but it lacks the nutrition information.
Thanks for any advice; I look forward to becoming a more active member here in the coming season.

2011-10-19 9:25 AM

2011-10-19 10:15 AM

2011-10-19 10:36 AM

2011-10-19 11:00 AM

in reply to:
#3729875

2011-10-19 11:30 AM

in reply to:
#3729946

2011-10-19 11:31 AM

in reply to:
#3729924

2011-10-19 11:38 AM

in reply to:
#3729985

2011-10-19 12:28 PM

in reply to:
#3730084

2011-10-19 9:35 PM

in reply to:
#3730248

2011-10-19 9:40 PM

2011-10-20 9:29 AM

in reply to:
#3730945