2006-02-13 11:28 AM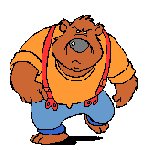 Resident Curmudgeon


25290












The Road Back

Gold member

Subject:
Opelousas Rotary Sunrise Duathlon
Ok, this is my next race coming up, five weeks away. Who's in? Looks like Matt and Tina have it scheduled, anyone else?
This is a very well-run race, organized by the same folks that put on CajunMan and supported by the local Rotary Club, who provide lot of volunteers, plenty of doorprizes, some good cooking. It is the state championship duathlon, but it brings in competitors of all levels. Registration is limited to 300, and it usually fills up close to the race date. Here's the home page:
http://www.lafayettefitness.org/opelousas_du/index.htm
Run is fairly flat, goes back through a subdivision behind Opelousas General Hospital, but the bike segment has hills! OK, it's not Ride the Rockies, but the route has some fairly long hills for south Louisiana. If anyone is interested in riding the course, let me know, I'm going to try to ride it once a week (probably on Sundays) until raceday. After I ride it, I'll post an elevation profile.
Edited by the bear 2006-02-13 11:37 AM

2006-02-13 2:12 PM

2006-02-13 9:45 PM

2006-02-15 4:34 PM

2006-02-15 4:35 PM

in reply to:
#344933

2006-02-15 9:14 PM

2006-02-16 9:56 AM

in reply to:
#346928

2006-02-16 10:07 AM

2006-02-16 11:00 AM

in reply to:
#347211

2006-02-16 6:26 PM

in reply to:
#347198

2006-02-23 8:36 AM

2006-02-23 11:43 AM

in reply to:
#352790

2006-02-23 9:19 PM

2006-02-24 4:56 AM

in reply to:
#353467

2006-02-25 6:56 PM

in reply to:
#347812

2006-02-25 8:44 PM

in reply to:
#354478

2006-02-25 8:54 PM

in reply to:
#352790

2006-02-28 2:17 PM

2006-03-01 11:45 AM

in reply to:
#356838

Tee

2006-03-01 2:05 PM

2006-03-02 11:34 AM

in reply to:
#357761

2006-03-02 12:36 PM

in reply to:
#358981

2006-03-02 6:13 PM