Tough Mudder Florida - Adventure
View Member's Race Log
View other race reports





Last updated: 2011-05-17 12:00 AM

Post race
Weight change:
%
Overall:
Mental exertion [1-5]
Physical exertion [1-5]
Good race?

Evaluation
Course challenge
Just right
Organized?
Yes
Events on-time?
Yes
Lots of volunteers?
Yes
Plenty of drinks?
No
Post race activities:
Good
Race evaluation [1-5]
4



{postbutton}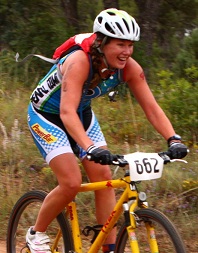 Pro


6191








Subject:
Tough Mudder Florida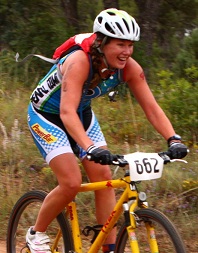 Pro


6191








Subject:
RE: Tough Mudder Florida
For some reason, nothing is showing up....
My RR:
I think I'll break this down by obstacle! The course was 11.5 to 12 miles long. Not sure exactly…
With no sign of my teammate, I hit the ground running.
1. Steeplechase – over small hurdles with pits on the other side. There was a volunteer standing there warning us about the pits so we wouldn't break ankles.
2. Chernobyl Jacuzzi – a long dumpster, lined in plastic, filled with ICE COLD water that was dyed neon colors. It was FREEZING. As soon as I got out, I looked down to make sure I was still wearing shorts. My lower body was so numb that I honestly couldn't feel them anymore and was afraid they had fallen off. No worries, they stayed on! But I couldn't feel my legs for a while…
3. Underwater tunnels – we went into a pond and swam under a few big plastic drums. Entering this obstacle, someone in front of my flailed and punched me right in the face. Hard. Luckily, I was wearing my sunglasses, so instead of a direct hit to the eye socket, the impact was distributed across my face. Ouch. Made it under all of the barrels and out the other side without further incident though.
4. Kiss of mud – the crawl through the mud pit under barbed wire. This was hilarious. I was running with a few guys, and a girl in front of us was wearing some tiny bootie shorts. They ALL went right behind her through the pit!
5. Tire pendulum – this one was sort of lame. Lots of tires hanging from ropes. I guess I hit it when it was empty, because people that hit it in a pack seemed to love it!
6. Devil's Beard – Another crawl through a mud pit, but this one was under a heavy, muddy cargo net that was dragging on the ground. This was kind of tough. I had to tuck my head down to really get anywhere – the mud was thick, too! After this obstacle, a guy said "If anyone has to poop, you can go now, and no one will know! Who needs port-a-potties?!?!" Hilarious.
7. Spiders Web – up and over a cargo net – maybe 15 or 20 feet? The sketchy part was that they were not secured at the bottom… so you were inverted as you neared the top. I'm thankful for my rock climbing skills (maintain 3 points of contact, move one limb at a time). I made it over fairly quickly, and some dude called me spiderwoman!
8. Bale Bonds – up and over a few hay bales. Nothing too tough here.
9. Ballshrinker – crawling along a rope from one end of a pond to another. By this point I had picked up a few buddies!
10. Berlin Walls #1 – up and over a series of 12 foot walls. This was the first really tough one. Luckily, chivalry is not dead, and there were plenty of people around willing to help out. With a boost to the top of the wall, I made it over. I think there were three in a row here. I saw a broken ankle after the last wall. They weren't kidding when the called this whole event "tough".
11. Dirty Holes – literally crawing through underground man-made tunnels. I told he person in front of me not to stop or I'd end up with my head in his butt. Lucky for both of us, that didn't happen.
12. Twinkle Toes – after running through some muck – and witnessing a few mud angels – I made it to the line at Twinkle Toes. I must have waited for 10+ minutes! When it was finally my turn, I was off onto the unstable balance beam suspended over water. I made it across without falling in! Then, ran through some more mud.
13. Boa Constrictor – so this was probably the longest run between obstacles. I saw a good looking man in nothing but a speedo and a pair of shoes, and tried to keep up with him! We made it to boa constrictor, which was a series of tunnels that went down into a mud/water pit – with barbed wire overhead, of course – and back up and out.
14. Cliff Hanger – the obstacle that wasn't. It was supposed to be really muddy and require you to have others help you get pulled up a slope, but it was just a steep, muddy incline that I didn't realize was an obstacle…

15. Walk the plank – I was SERIOUSLY excited to get to this one. Up 15 feet of slick wood to a platform – then jumping down into the water! Wheee! I tried to help someone much bigger than me out of the water, but I got pulled right back in.
16. Jumpin Bale – another obstacle with hay bales, but they were arranged differently. Saw another broken ankle here… but when I finished, who did I see? My teammate! He thought our start time was an hour before it really was. So now, I went from flying solo to having NINE teammates!
17. Gator Bait – just a jaunt through a swamp. No way gators were hanging out because the water was too cold and there were WAY too many people passing through.
18. Firewalker – more like pass through a tunnel of smoke!
19. Berlin Walls #2 – Same as the first one, only I was much more fatigued by the time I got here. By this time we were coming up on Mile 8 I think? Still managed to get up and over, but with much less grace – which I didn't have much of to begin with…
20. Hold Your Wood – grab a big hunk of wood and walk it through nipple-deep water. We were instructed that if we went underwater to just keep walking. The lifeguard said he'd cound to 20 and then come get us.
21. Funky Monkey – Monkey bars! But, just for fun, they grease a few. I was determined to make it all the way across. They weren't level either – they were A-frame style with a peak in the middle. I made it across and avoided falling into the water pit below.
22. Just the Tip – kind of a rock-climbing traverse with 2x4's instead of holds. Sort of lame, because if you fell off, it was like a foot to the ground…
23. Turd's Nest – Up a wooden ladder-type thing, across a cargo net that seriously sinks to the middle, and down the other side. I stuck to the edges and it seemed to work out.
24. King of the Mountain – this was where there was another HUGE line. We waited for SO LONG that I had a spectator text the boyfriend to tell him I'd be a little later than I thought. I think the hay bales were stacked 25' high? It wasn't too hard, but it was a LONG way down!
25. Everest – I loved this one. You run full speed up a steeply curved wall, and try to grab the top. Luckily, lots of Mudders were at the top grabbing arms and helping to pull people up. On my first attempt, I missed the grab and came down on my hip and knee – but not TOO hard! MY second attempt was a success, and I spent some time at the top trying to help pull others up.
26. Electro-Shock Therapy – Right before the finish line, you run through a mud pit with live voltage lines hanging from the top. They are insulated, except at the bottom. If you catch the bottom, you get shocked. I somehow magically avoided getting shocked.
26 Obstacles and 12 miles later, I was happy to have my free Dos Equis at the end!
The event isn't officially timed. I stopped my watch while I was waiting for obstacles or teammates, and this is my best guess at time.
Overall, it was a BLAST!!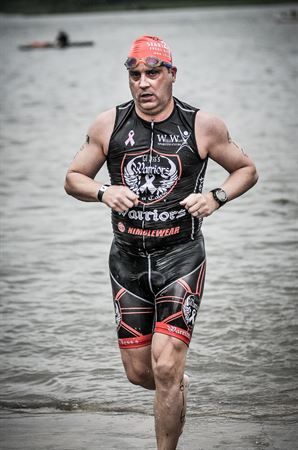 Pro


5761








Bartlett, TN

Gold member

Subject:
RE: Tough Mudder Florida
This sounds like a lot of fun! But no muddy Elaine pictures??? Booo!

Pennsylvania

Subject:
RE: Tough Mudder Florida
Wow, this race sounds much more intense than the Merrill Down 'n Dirty I did in 2010. You had some tough sounding obstacles! Nice job on not joining the broken ankle club!
{postbutton}