DLaw

2012-07-02 8:03 AM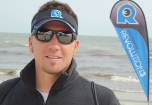 Veteran


303





Columbus, Ohio

Subject:
Herniated Disc - L5-S1
I had an MRI done a few years ago after approximately 1 year of lower back discomfort and having my back occasionally give out on me. The MRI showed disc herniation (L5-S1). The neurosurgeon I went to see said I should not change my active lifestyle whatsoever, but he did recommend re-visiting my back issues if they persist several years down the road. He recommended several things......stretching, chiropractor, core strengthening, etc. I'm a horrible patient and have done none of the above.Fast forward to now after many triathlons and marathons, my back is worse than ever. I have an appointment with the same doc later this month to discuss having another MRI done. Ok, I'll land the plane here....... What helped your lumbar back issues? Shots, physical therapy, surgery? I'm afraid to have surgery because I fear it may be the kiss of death and will prohibit me from continuing to train. That being said, with the way I feel now, surgery is going to be needed in the not so distant future.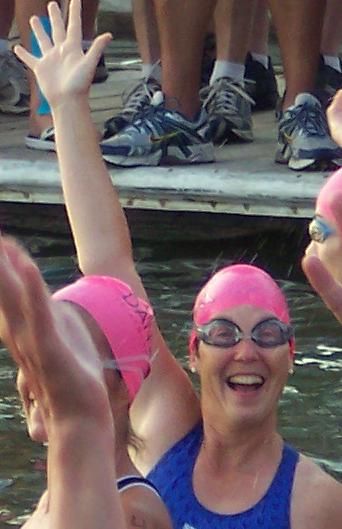 Expert


1618





Temple, TX

Subject:
RE: Herniated Disc - L5-S1
I had a huge herniated L5-S1 back in 1995, went through 9 weeks of hell, basically lying on my back because walking or sitting caused horrendous pain. Finally went through the surgery and it was instant pain relief. Had another herniated disc issue quite a few years later, the one above, I forget the name, L4?, healed itself after about 6 weeks and did a round of steroid shots into the disc area, spent some time unable to get out of bed, but eventually it got better. I was told I should never lift weights or run again. Fast forward to now, I'm in my 4th triathlon season and run all the time. I AM careful if I lift and avoid anything where I lift something over my head that might cause spine compression, but I've never felt healthier. I was not physically active other than swimming at the time of my surgery and if I remember right the directions after surgery was lifting nothing heavier than a gallon of milk, and only sitting for 15 minutes at a time, for a few weeks afterwards. But if I was in that much pain again, where I couldn't work or do anything, yeah, I'd do it again in a heartbeat.... mine was huge though, the docs said they had never seen such a huge chunk of disc hanging out... if you can stand the discomfort, I'd say you could wait for surgery till the off season and then build a base nice and slow after that... besides, who knows how far the surgery has come since 1995!

DLaw

2012-07-02 7:04 PM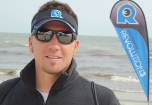 Veteran


303





Columbus, Ohio

Subject:
RE: Herniated Disc - L5-S1
Thanks for the info! I was hopeful it would heal on its own, but it's just getting worse. I just hope that whatever the outcome is that I can still do my thing (S/B/R).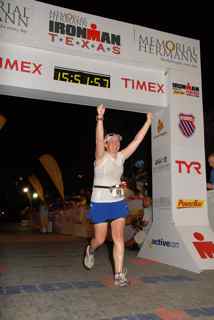 Pro


4174







Keller, Texas

Subject:
RE: Herniated Disc - L5-S1
My Husband had L5 S1 herniation. Was in absolute agony for 3 weeks. Did a shot. Worked for 3 days then on a Sunday ended up in the ER because he could not deal with the pain.
Back to the spine surgeon Monday. Surgery Tuesday and the pain relief was immediate. He is back to working out. Works with a trainer lifting weights. Swims and bikes. Still no running but he is able to speed walk at a sub 15 mm pace. Running will come with time.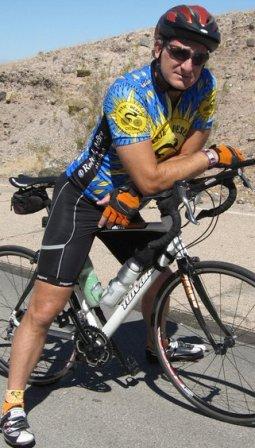 Extreme Veteran


1112




Las Vegas

Subject:
RE: Herniated Disc - L5-S1
L5 S1 surgery way back in 1995 from of all things shoveling snow. After surgery, rehab, core work and now strong as an ox as long as I don't sneeze or slip without supporting my lower back. Those movements still kill me for a week.

1



Subject:
RE: Herniated Disc - L5-S1
Herniated Disc Pain Relief and Treatments Guide.
Herniated discs are a major cause of disability in people under 45.
I am one of those people.
For the past 3 years I suffer L5S1 disc hernia, the most common type of hernia.
But each case is slightly different and that makes it very difficult to treat.
In my case I also have hyperlordosis, scoliosis and spina bifida.
I have been trying countless treatments and supposed cures. I was often left in disappointment but fortunately found some sources of relief.
I'm not a doctor, just a student with lots of experience with a mother which is a doctor.
At this time, despite my efforts, I have reached a point where I need surgery.
But if I have had the experience and the knowledge I have now I could have avoided this complicated situation for sure.
That's why I made a PDF with my experience and everything I've investigated and used to relieve my pain over the years.

I offer this guide for FREE to those who ask me by mail to this address.
[email protected]

Since my insurance does not cover this type of operation I'm asking for help through the IndieGoGo platform. Through a donation you can get the PDF, "Herniated Disc Pain Relief and Treatments Guide". Through this platform I will also answer any questions you may have about the subject.

If you share this link, make a donation or just give it a like on facebook or tweeter you'd be helping me greatly.
http://www.indiegogo.com/herniatesdiscrelief
/>
There I explain who I am and where I come from, watch it if you can and share it if you like it.
Edited by arielbackpain 2012-11-23 9:14 PM

Member


215




The Heeb, UT

Subject:
RE: Herniated Disc - L5-S1
Currently suffering from intense sciatica due to a herniated L5-S1, which I believe was caused by grunting up a steep climb on a singlespeed MTB, and aggravated while grunting up an even steeper climb on my road bike a year later (this summer).
I went to a sports med orthopod (hoping it was piriformis syndrome), who did two range of motion tests, determined it was spinal in nature, and sent me to the back guy in his same office. PA for the back guy gave me some meds, a cortisone epidural (which did absolutely nothing for me) and scheduled an MRI.
The MRI showed a bulge in L5-S1, and surgery ("Laminectomy and microdiscectomy") was scheduled. I felt great about it, until I did a bit of research on the procedure and the doc - neither was very comforting.
Based on advice from others, I found the best back guy I could (within my network), and scheduled a 2nd. After reviewing the film and records, he diagnosed a herniated disc, not just a bulge (there was a 'floater' that the first guy missed), questioned why a 'laminectomy' had been scheduled (a laminotomy is usually sufficient to gain access to the nerve), spent his time talking to me about the procedure, the recovery, and the liklihood of success. I scheduled a laminotomy/microdiscectomy with him, to take place in January.
I also received a referral to a pain clinic, where a targeted nerve block was tried (no relief after the lidocaine wore off), and some gabapentin was prescribed. God bless those little yellow pills - they've made the condition bearable pending surgery.
Avoid surgery unless you can't. It's a tough call whether the pain is impacting your quality of life to a degree where introducing the risk of back surgery is preferable. For me, the decision came once I realized that no time, PT, or injections would make me better, and that I didn't much care to live the rest of my life in a constant gabapentin haze.
Best of luck,
SYJ