2012-09-15 11:57 AM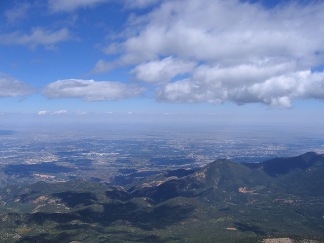 Elite


6387










Subject:
Becoming a small business owner
So the wife and I are buying a business. She managed one for a year looking to buy, but we passed on that. She started a LLC to do a service and now a store has come available. We think we are getting a fair deal and there is some meat on the bone. By combining her business and this it will be better for us.
Of course, there are some problem and it is not perfect. The only real problem is it's a bit scary in these times. It will have to be owner operated so some of the part time employees have to go. Growing up in construction and working in the stable field I do, I am sensitive to how paychecks can be tied to the economy. This is a "luxury" business so it is disposable if one's income is short.
We have a plan though. We think we can make it profitable. We have a bit to make it through to the busy season... what's the worst that can happen? Loose our tails???

No real topic, just a little scared... and excited too!!!
Edited by powerman 2012-09-15 11:59 AM

2012-09-15 5:58 PM

2012-09-16 1:30 PM

2012-09-16 2:09 PM

2012-09-17 2:24 PM

2012-09-17 2:27 PM

in reply to:
#4414258

2012-10-23 9:17 PM

2012-10-24 9:20 AM

in reply to:
#4466399

2012-10-24 9:35 AM

in reply to:
#4466815

2012-10-24 11:03 AM

in reply to:
#4466859