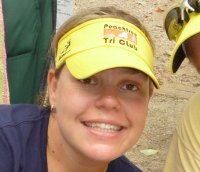 Expert


697







Atlanta, GA

Subject:
Second attempt at Ironman..what would you do?
I raced Ironman CdA in 2010, and made it to mile 134.4...(had tummy issues on the run and gave in, knowing I wasn't going to make cutoff at the top of the hill before turnaround). I took 2 years off and now I'm getting back to training. My plan is to build up to half next year, and train for Ironman in 2014. This time around I'll have experience racing IM previously, and will be 50 lbs lighter and much more mentally confident.
My question is - would you pick the same race for your repeat? Part of me knows that I will feel some kind of relief and closure after crossing the finish line at CdA, but part of me wonders if I should look at other races.
Couple variables - I would be 99% sure of signing up for CdA again if they hadn't changed the bike course, and I'm a little concerned about the longer race times.
I loved the scenery in CdA, and I tend to lean towards hilly races because I train in Atlanta.
Advice is greatly appreciated

Edited by atlrunnergirl 2012-11-14 3:46 PM

Kido

2012-11-14 3:53 PM