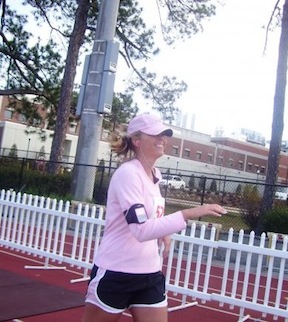 Veteran


135




Subject:
Off season???
I had a debate with a training partner about the "off" season. Her and I are at the same level and I told her I went hard biking for 1.5 yesterday. She insisted that I am pushing it to hard for the "off" season....But what if MY OFF season is mid summer?
I travel HEAVY in the mid summer months for work and sometimes I am only home for 1 day a month so I can't train on my own bike then or swim in my local pool all I can do is SQUEEZE a treadmill run here or there at a hotel gym while working 18 hour days. She has a 9-5 no weekend job and doesn't travel. I work 80 or 90 on weeks I don't travel at home on top off all of it! So my theory is train when I can. I am trying to prepare for a tough and early spring races and I live in Florida so its warm and races start early.
So should I be "taking it easy" on my off season or should I be preparing for early spring races? Especially knowing I won't be doing much training late June to August.

2012-11-15 8:48 AM

2012-11-15 12:30 PM

in reply to:
#4499268


2012-11-15 12:31 PM

2012-11-15 12:33 PM

2012-11-15 1:11 PM

in reply to:
#4499515

2012-11-15 2:47 PM

in reply to:
#4499660

2012-11-15 3:13 PM

in reply to:
#4499685