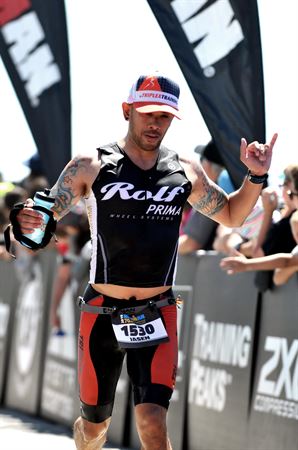 Expert


932








Chandler, AZ

Subject:
RE: IMAZ frustration
thebigb - 2012-11-20 2:58 PM
JasenGuy - 2012-11-20 3:54 PM
ditchmedic - 2012-11-20 1:17 PM as a not IM distance triathlete, take what i say with a grain of salt, but the idea of a multiple loop course sounds very mind numbing... seeing the same stuff over and over and over. Count me as one that will be looking for a scenic race when i step up there.
I actually enjoyed the 3-loop aspect to the race...For me, it helped me plan my strategy as well as form "landmarks" telling me where I was at in each segment of the race. The same stuff over and over again that you're referring to was usually a large crowd of spectators or enthusiastic, dressed up and dancing volunteers. Parts of the race had a "tailgating" feel to it where you were the favorite sports team everyone was going for....mind numbing is not how I would describe it at all.
And, Big B...Yes, it is because you live here that you don't find the scenery on the course very appealing. You'd be surprised at how many comments I heard from people "oohing" and "awwing" about how beautiful the course was. LOL!
...oh, yeah. The water was not that cold.

Probably just my Soma experience talking

It's not the temp of the water that's off putting, just the visibility. It's just kind of nice to be able to see something, even if nothing more than your hand.
Would you believe me if I said that the water was clearer than it's ever been for me?? I mean, it was far from clear, but I actually saw my own hand a time or two


Subject:
RE: IMAZ frustration
Well, I had the option of signing up CF for a 2013 IM, IMAZ or IMC in Whistler. Did IMAZ in 08 and agree, it is a fairly ugly course (it's alright, but if you want gorgeous desert scenery race Lake Mead... no dumps on the bike course

)
I chose Whistler Swim in this.... or TTL?

New user


23



Subject:
RE: IMAZ frustration
I made it in, but on a foundation slot. I was registering within one second of opening, and the damn form got stuck downloading. So I called Active.com CS, and they told me that many people were having the same problem. I was told to get a foundation slot, and that they were almost gone. I wouldn't have minded if I was late to the game, but it was ONE SECOND after the process started. Active's server got stuck, and it cost me $675.00 (although it's probably going to a good cause, but that's not the point).
I did want AZ for several reasons. A close to guarantee of good, dry weather, I have been there many times and I'm fond of the desert, my & I know the area well, there are plenty of nice places to stay, I can play some nice golf after the race, and I can go to In-n-Out burger directly from the finisher photo area for a Double Double or two.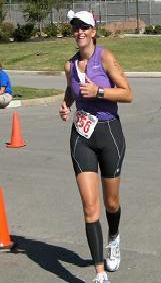 Pro


4824








Houston

Subject:
RE: IMAZ frustration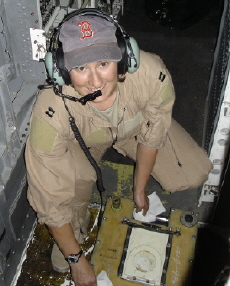 Champion


8766










Evergreen, Colorado

Subject:
RE: IMAZ frustration
I'm willing to bet that Florida's quick sellout had something to do with this...everyone who didn't get into FL signed up for AZ!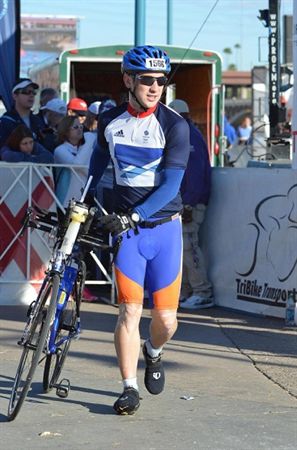 Champion


34263














Chicago

Subject:
RE: IMAZ frustration
We chose imaz because the wifes parents winter here and they were able to come see us. Several times, which was a bonus! Being from chicago i would like to say the course isnt that flat. Its a slow long winding grind up for 10 or so miles, three times. The downhill was fun on the first loop until the wind kicked in. I guess everything is relative. The loops were great because it made the course manageable. By that i mean you could easily break it up into segments. We enjoyed it, despite the pain and agony. I guess if you dont like a race, you have plenty from which to choose.

Master


2642






Bloomington, MN

Subject:
RE: IMAZ frustration
I did IMAZ because we have relatives here in the Phoenix area and wanted to come and spend Thanksgiving with them. I enjoyed the course and thought the run loops were slightly boring. The swim was fine. Not sure if I'll do it again, but I am very glad to have done it least once. It is crazy how fast these IM branded races are selling out. I will likely opt to smaller local races next year and save some money.

Extreme Veteran


566





Southern California

Subject:
RE: IMAZ frustration
I think IMAZ is a great venue, especially for first timers. I have lived in the desert my whole life and still enjoyed the landscape. That mountain off to the right as you near the turnaround is beautiful, seeing the saguaros is also cool. The loops I found to be great like others said because you start to know what is coming and helps to deal with the distance. The volunteers were awesome, seeing them over and over on the loops was a HUGE motivator. Sorry for those that didn't make it in, I hope something else works out for you guys.