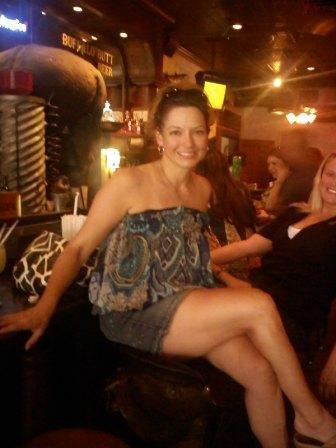 Elite


3770









Subject:
RE: The $12,000 Ironman.
ok then...weather like Arizona or Florida, with a way I can drive to snow, and has good insurance/medical policies....go.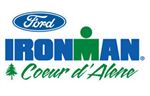 Expert


3126






Boise, ID

Subject:
RE: The $12,000 Ironman.
I can't help but think that tort reform would solve a huge portion of the problem here.
We have had a few examples in this thread. One was the concussion and broken arm. MEDAVAC?!?!?! REALLY?!?!?! There is no reason that should have happened other than one place trying to cover it's butt.
Heck my friend was in a car wreck, I got to the scene first, he was out with a huge gash on his head and had lost control of his bladder when I got to the car. Opened the door, he came to and asked me what I was doing there (we had been together all night) he couldn't remember anything before or after for a few hours, kept asking me why he was in a car. I took him to his house, cleaned up his wound, bandaged it and watched him. He eventually came around, was lucid so I put him to bed. Guess what, he is fine.
My dad wrecked his motorcycle, broke 8+ ribs, dislocated a shoulder and punctured a lung. We got him home, put him in bed and had him stay off his feet for a few days. He hacked up a decent amount of blood, but he came out just fine and it was free. If we had called an ambulance it would have been $80k in "treatment and therapy". Total BS IMO.
I am not saying there is no need for doctors and that people shouldn't get treatment when they really need it but it has gone way past that in recent years IMO.
A person should be able to go in, have the absolutely necessary stuff done (set and cast the broken arm) and then be sent home and be done with it. But everyone from the hospital to the doctor are so concerned with covering their hind quarters that everyone has the have the full 3 day stay, every test and every follow up procedure.
Heck, my sister went to 8 years of school to become a physical therapist, she wanted her own shop. But once she got quotes on malpractice insurance there was no way she was ever going to make enough to have her own shop. So now she works for a local school district.
People's greed and lawsuits is what is wrong with healthcare in our country.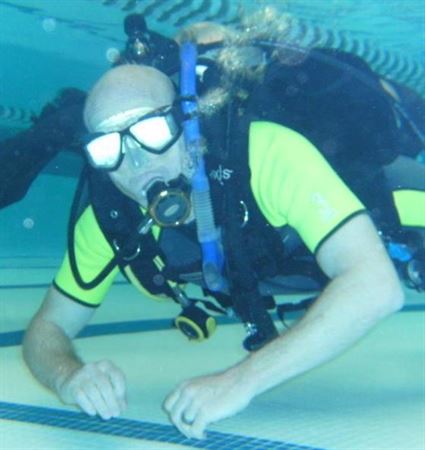 Champion


11989













Philly 'burbs

Subject:
RE: The $12,000 Ironman.
Fred D - 2012-12-04 6:49 AM Like the 'flu shot' thread, this one has become prototypical of many recent BT threads. Started on a distant link to triathlon (injury at an event) by a poster who admits he likes to generate buzz with his threads as he is paid to do so, then progresses into a discussion of the US and non US medical systems. Then gets into the morality of the US system with most comments made about our system by people who don't live here. Trying to see the 'TRIATHLON' part of this discussion but it really isn't there. Yeah will get flamed for saying all this, but was under the (wrong?) impression that this was a triathlon forum and that there were other forums even on THIS site that were more suited to political/medical discussion. Carry on I guess?
Hi Fred!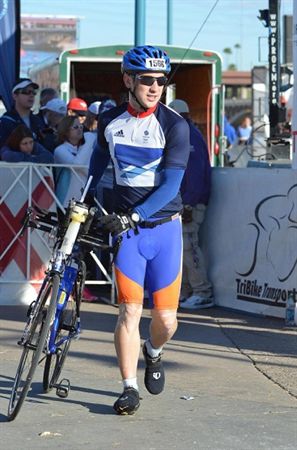 Champion


34263














Chicago

Subject:
RE: The $12,000 Ironman.
When I lived in England I'm pretty sure I had the best set-up imaginable.

Too keep it tri-related I'll say if I wrecked on my bike, fell on the run or had a nasty incident due to a onesie attack, then I would end up in emergency care where I'd get immediate treatment.

I also had private insurance so when I needed it, such as when I was attacked by midges (little tiny mosquito-like buggers) I could go to my private doctor and get immediate care without waiting for four hours. If I needed knee surgery I could use a private doc and have it done tomorrow.

Best of both worlds.

Now THAT is how it should work. Private insurance should be supplemental, not primary.

Veteran


698







Subject:
RE: The $12,000 Ironman.
Socks - 2012-12-03 6:30 PM
Just wait til you tear your meniscus or ACL or rotator cuff and you can't do sports til you get fixed and have to wait 12-18 months.
Torn meniscus, and the wait was much less then 6 months. And keep in mind that the ER and regular stuff is free, and for the long wait, one can always travel to the states, pay, and get it done quickly.
These days, I understand that for the really expensive things, one travels to India, or a few other places, and has it done for much less.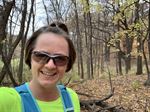 Champion


10001




, Minnesota

Gold member

Subject:
RE: The $12,000 Ironman.
My husband spent the night at the hospital in Kona when we were there for vacation. It's really old fashioned, by the way.
It was his first brush with what has turned out to be not very critical heart arrhythmia, but he was worried enough to go and they kept him until his rhythm went back to normal. He was there about 8 hours but came back the next day for an EKG.
Sadly, this hospital was out of network and even after his insurance company paid what they could, and talked the hospital out/down on charges, we still paid about 5k. This was a lesson to me about out of network providers. You'd think Hawaii would be covered but most wouldn't have the time/luxury of heading to some place in Waikiki or wherever might be the one place that's in network. Even a drive to Hilo was too far. Even though I doubt they'd have a better hospital option, talk about old fashioned...


Expert


900







Subject:
RE: The $12,000 Ironman.
yazmaster - 2012-12-03 11:08 PM
Left Brain - 2012-12-03 10:50 PM If you sent me a $50,000 medical bill and I had no insurance then be prepared to either give me the same rate as you give an insurance company.....or prepare for $50.00 per month for 1000 months.
That's usually what ends up happening for non-wealthly people stuck with the $50k bill. They don't want to publicize it, but they'll usually lower that rate WAY down so that they can get anything back rather than nothing from you. (It'll cost you a ton of headaches from collection agencies for a long time, though.)
Still a much better idea to be insured - with an HSA, which has HIGH deductibles, you're off the hook after $6000 for a family, less for a single. This is why I don't get all these people who criticize the US system about their insane hospital bills - when in reality, almost all insured people are paying well under $6000 per year even if they receive $50k+ of medical care that year.

As long as you continue to pay SOMETHING every month, you will NEVER hear from a collection agency..

VGT

2012-12-12 7:17 AM
Member


326






Subject:
RE: The $12,000 Ironman.
Really amusing seeing foreigners try to disparage our system, where they pay a fortune in taxes and think that a 1-2 year wait for treatment is acceptable. Or, you can pay for private insurance ON TOP of that, or fly to America where the best talent in the world is.