2013-02-10 3:03 PM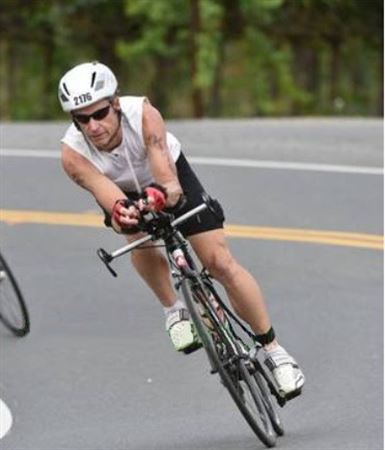 Regular


673






SF Bay area

Subject:
Early bike training question
I'm in my pre-training phase, focusing on building base and avoiding injury. Have been doing 14-15 miles 3-4x per week, now factoring slightly longer distances (17 today)as I get closer to the official start of a training regimen. I struggle with doing an "easy" ride and consistently find myself pushing myself harder than I think I should. I find my legs feel the effort long before my cardiovascular system does (but thus far haven't been faithfully wearing my HR monitor strap so no real data). So, questions:
1) At this point, pretraining, should the focus just be time in the saddle, easy effort?
2) How does one define 'easy' in this respect? Is the best way via a zone-based effort, or perceived. I ask since the legs seem to feel the effort first, so wonder if zone-based would cause me to push the legs to hard in this phase.
New user


4



East Lansing

Subject:
RE: Early bike training question
Hey there. I would use this time (pre-training) to get faster. Here's what I did, let me know what you think.
Just finished 14 week outseason training (focus on bike and run). 3x bike per week, 2x run and no swim. Each session were intervals, some short and very hard (zone 5 for 1 min, 1 min rest x 5) and others were longer but not as hard (zone 4 for 10 min, 4 min rest x 4) or (zone 3 for 20 min, 4 min rest x 3). No easy rides. Here are my results...
Pre OS bike zone 2 = 155 watts
Post OS bike zone 2 = 186 watts
Working harder for shorter periods of time has really paid off for me, maybe it will for you, too.
Now I just have to remember how to swim! Good luck training!

Master


2563






University Park, MD

Subject:
RE: Early bike training question
It's fine to push yourself hard on the bike, as it's a low-impact sport with lower injury risk than, say, running. On hard bike workouts your legs will feel it. That's not a beginner feeling, it's a biking feeling.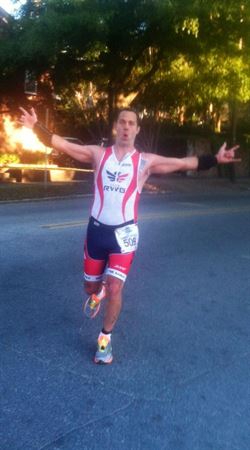 Elite


5145





Cleveland

Subject:
RE: Early bike training question
colinphillips - 2013-02-10 11:14 PM It's fine to push yourself hard on the bike, as it's a low-impact sport with lower injury risk than, say, running. On hard bike workouts your legs will feel it. That's not a beginner feeling, it's a biking feeling.
What's the saying? "It never gets easier, you just get faster."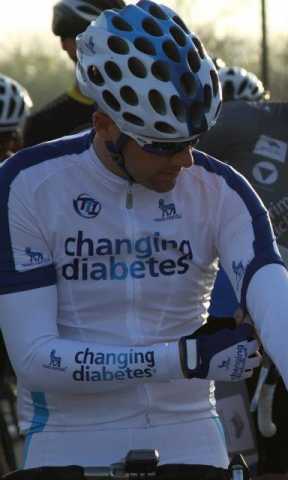 Master


1883










San Antone, Texas

Subject:
RE: Early bike training question
I don't think there is much reason for an easy ride (I define that as a Z1 ride) unless you've completely destroyed your legs in a Sufferfest the day before and need to recover. Z1 rides don't really have any other benefit.
That said, there are alot of gains to be made in Z2 rides. Keep the HR strap on and figure out your zones if you don't have a power meter.
Your legs will hurt. That's ok, they're supposed to. Just be like Jens Voigt and tell them to shut up.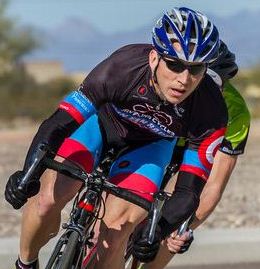 Master


1484










Sedona, AZ

Subject:
RE: Early bike training question
Are you following a plan, or will start one soon? Or are you 'winging it' and trying to build a base? If you are starting a plan, then I would try to stay in Z2 with some Z3 on hills, etc. Then do what the plan says when it starts. If you are not, then I would start with much longer rides on the weekend (still Z2 with some Z3) to build a stronger base before starting your higher-intensity work. Build up to 3-3.5 hours at Z2/Z3 on the weekend.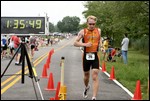 Not a Coach


11473











Media, PA

Subject:
RE: Early bike training question
Just keep riding more and don't worry about it too much. It's OK to push yourself a little bit. Or even a lot from time to time, as long as you can recover from those efforts. You want your legs to 'feel it'.
Veteran


597






Subject:
RE: Early bike training question
based on your logs it looks as if you have been keeping fairly active with your running. You have an amazing area for biking...especially hills. Take advantage of it. You could easily be doing rides in the 20+ distance with Z3-4 and spurts of 5 thrown in and I would not think have too much if any repurcussions from it ( of course listen to your body)
At minimum I would ride out to the highlands and head back if you live in the city. The hills will always help you IME and you can always scale the intensity back if you feel too tired


Pro


3883











Woodstock,GA

Subject:
RE: Early bike training question
I am assuming that you are relatively new to cycling judging from your logs. If this is the case then go out and just ride and don't worry about metrics (HR, cadence, miles). If the legs feel good and you want to push the pace a little then that is fine. Right now you are so new to the activity that anything you do will produce a positive adaptation. Try to stay consistant with your training and keep up those logs, it's great to be able to look back and compare the ride you just did with one you did a week or month ago.
Good luck!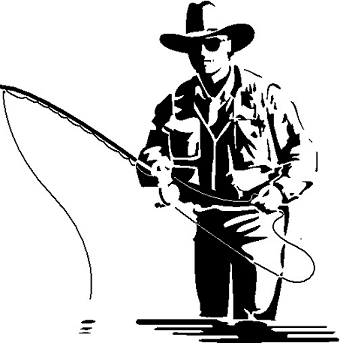 Extreme Veteran


933








Connecticut

Subject:
RE: Early bike training question
I think the definition of "Easy" is the tough part here, as you point out, and there's no "easy" way to figure it out (sorry, the pun just sort of offered itself there!). It's tough to make any assumptions based on where you live to say if you're training on a trainer or on the road, but for simplicity's sake, I'll assume it's on a trainer.
Ideally, one has a power meter and takes a few samples of a same test over the period of a week to determine their FTP, and makes determinations of effort as a percentage of that number, structuring workouts that strive to increase fitness around that FTP and increase it or your efficiency holding it.
Taking a step back from that, you could use a virtual power meter, such as TrainerToad, iBike, PowerCal, or something like that to get a number *close* to your power output, with at least a constant, measurable benchmark of equating effort to something observable. Any of these tools value vs. a "real" power meter will be 1:1 as far as a training tool, as the exact power number might not be 100% accurate, but the relative measure is a HUGE step in the right direction.
Absent one of these tools, the next best measurement would be a cycling computer with a rear wheel sensor and cadence sensor. You're sort of rolling your own at this point and getting close to RPE as a scale, but you should be able to figure out a chart of rear wheel speed vs. cadence. vs HR and get an idea of where your "RPE" settings would be. For instance (just picking numbers, YMMV) maybe at 18 mph and a cadence of 90 your HR is 150, at 20mph\90 cadence, your HR is 160, so that vector might be RPE 8 and 9 respectively? I have a friend who did this rather unscientifically, but he uses his chart religiously and it works for him in creating workouts.
With just a HR monitor, it does get harder to figure things out. Are you consistently riding at the same time of day? Are you staying hydrated? Do you have a really good fan to keep the area cool (again assuming you are riding on a trainer)? What kind of bike fit (as in fitness) are you? That last one is the toughest question, because it doesn't have a good answer! If you're like me, you have gigantic quads and calves that can mash pedals for hours with a fairly low HR and medium to low cadence and still produce strong power. Or, you might have smaller quads and calves that scream if you mash, but can spin in the 100s for a hour to produce the same power. You might have a really high pain threshold and it doesn't matter, or a really low one and it's all even more relevant. Getting hard to figure something out!
I find it hard to use the RPE scale because of this - your "6" might be my "8" or vice versa, with neither one of us even realizing the scale really extends past 10 and should go to "18"...they're just subjective measures. Also, the longer I go, the harder my "10" gets and the lower my "2" gets! All the while, it's really hard to discern between "4" and "6" and that's unfortunate, as a lot of work can get done in there. Ultimately, you become a *stronger* cyclist by riding a lot, but doing so with some structure and measurement. Logging lots of hours in the saddle is deeply important for overall fitness, mental toughness, ability to run effectively afterwards, technical riding ability, anxiety, preparedness, and a host of other reasons. But time alone doesn't make you stronger. I'll openly question the value of a workout that you don't feel hardly at *all* - that sounds like something way too easy for your strength. You're a pretty good runner, would you go walking for an hour 3 times a week and call that base building?

2013-02-11 3:26 PM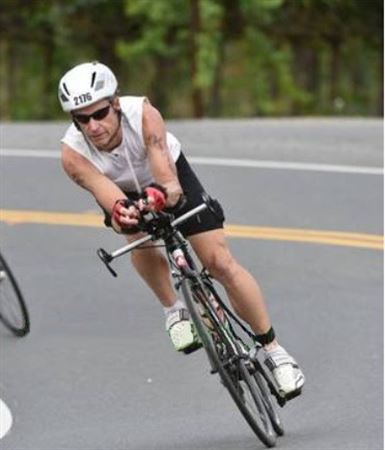 Regular


673






SF Bay area

Subject:
RE: Early bike training question
Lots of good advice here, thanks everyone! A little more background to frame where I am in the tri world right now. 54 years old and couch potato until 51. Since have focused on running completing three marathons and many halfs. The running started to cause some repetitive motion injuries, so branched out to swimming and biking to stay fit (for running) without the impact. This led my self-competitive spirit to Tri and last year did two sprints and the Pacific Grove olympic distance in 3:52. Have struggled with a left hip (soft tissue) issue the docs can't pin down, so took a bit of a break over the nov-dec period to let things rest. I only put in about 400 miles of bike training total for the 3 events and had an average bike pace of 18.6 mph in Pacific Grove. All that said, yeah, I'd rank myself as a beginner on a bike - so don't be afraid to dumb stuff down.
So my thought here in the early pre-training phase was basically 'do no harm' and slowly build as I struggle with moderation. I've looked at several plans that go from 20 weeks to 12 weeks in duration, as well as engaging a coach or joining a local tri club (Tri-Valley Triathalon) here in the SF Bay Area. Decision time is approaching rapidly as my target race is the Vineman 70.3 in July and if I choose to go with the 20-week plan, the clock will soon be ticking.
The consistent theme I'm hearing is that on the bike, gains (or even base building) will be made not with 'easy' rides, but ones you feel during and after. I'm good with that as I like the tired muscle feeling after a good effort. As I increase distances, I'll have to figure out how to pace myself better to acclimate to the distance. I do like the idea presented by Fisherman76 above to create an objective RPE based on speed/cadence. I've tried to keep my cadence >90 to closely approximate my run cadence (90-95) as I really did discover and efficency gain in running when I focused on getting to the higher numbers. Just figured out though that although I can see cadence on my bike computer, my Garmin 910 doesn't pick it up 'cause I don't have the Garmin sensor the bike (hmmm, Valentine's day IS coming soon . . .). Also, in keeping with my 'easy' theme', I've been riding mostly on the flats here, but seems like it may be time to start factoring in some hillier terrain. Lots to think about, but that's what makes it interesting, no?

2013-02-12 11:51 PM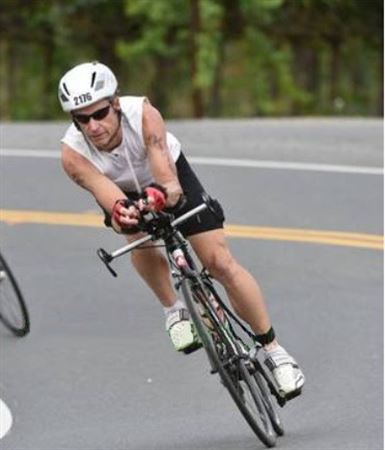 Regular


673






SF Bay area

Subject:
RE: Early bike training question
Oops, posted the wrong time when I said "the Pacific Grove olympic distance in 3:52.". Actual time was 2:54. At least I didn't overstate my achievement ;-).