2013-02-26 3:45 PM


Extreme Veteran


730






Milford, MI

Subject:
Considering Move to Destin
I realize this is a bit off-triathlon-topic, but I've always found the tri-community to very supportive.
We currently live in Michigan (Detroit area) and are considering relocating to the Emerald Coast...actually looking at Destin..... So I figured I'd reach out to some fellow triathletes to find out some more about the area. Its been a long time since I've been to Destin - I was stationed in Pensacola many moons ago so I'm sure its changed a lot....plus I was only there on the weekends when they let us off our leashes.

What I'm curious about is getting some opinions on what its like to actually live there. My wife and I are in our 40s and we've got a 10 yr old daughter who is in the 5th grade right now. The schools look like they're excellent (at least from the research I've been able to do). It looks like there's been a lot of development with the Destin Commons...I'm just wondering beyond the normal touristy stuff, what life in general would be like there.

I know these aren't real specific questions, I'm just interested in hearing some general opinions from people who live there. Any thoughts that anyone has would be much appreciated.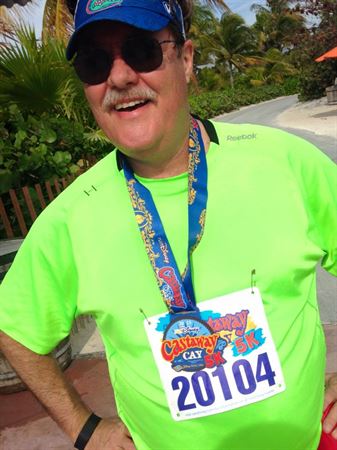 Expert


2373








Floriduh

Subject:
RE: Considering Move to Destin
My in-laws live in Ft. Walton Beach, right next door to Destin. Destin has undergone tremendous growth during the housing/development boom in Florida. This has made Destin into a local tourist mecca. While the area is wonderful, I wouldn't think about living in Destin. The traffic would be a nightmare in the summer and beach tourists can be a rather drunk and roudy bunch. Take a look at some of the towns on the other side of Choctawhatchee Bay (Valparaiso, Niceville, Shalimar) these are where the "real people" live, are < 20 mins drive from the beach, and are very nice places to live (good schools, low crime).
Extreme Veteran


525




Subject:
RE: Considering Move to Destin
I live in Ft. Walton Beach currently. In addition to the tourist area this is also a big Air Force area (We're Air Force). We like it here and are considering coming back in the future (we're transferring in the summer). I also wouldn't live in near downtown Destin but there are a lot of great place here. Just depends on your budget and what your looking for.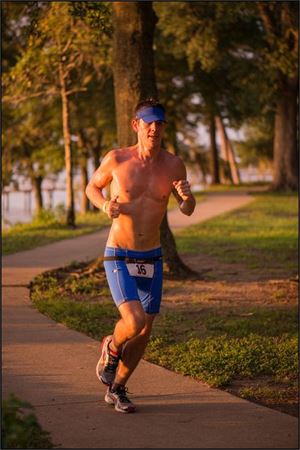 Member


73




Daphne, AL

Subject:
RE: Considering Move to Destin
I lived in Destin for 8 years but joined the Coast Guard and live in Mobile now. I lived there from 18-26 though so it's a little different. I liked being right in the middle of everything. It is a great place to live. The tourists/traffic can be a bit much in the summer though. Like others have said I would consider living outside of Destin and commuting, especially if you aren't going to be working in Destin. The winter time it's a totally different town than it is in the spring/summer.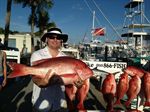 Veteran


1384









Panama City, FL

Subject:
RE: Considering Move to Destin
We live in Panama City 30 minutes or so east. Destin is nice area and we visit often. Great place to live and raise family, but for me, there are TONS of traffic during season and more and more during off season as well. But good schools, best beaches, and way better than Detroit I'm sure in the crime area (perception, not that i've ever been!).
We stay a couple weeks a year in the Destin area and my wife loves the shopping, but we've got about same shopping here in PC now etc.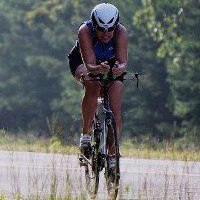 Fort Walton Beach

Subject:
RE: Considering Move to Destin
I live in Fort Walton Beach and love it here. My only negative comment on Destin is that it can be super super congested during the Summer. Saturdays during check-in time at the hotels is particularly bad. If you have issues with congestion, you might consider Fort Walton. Almost all of the schools in our area are great. Additionally, we now have a tri club that offers some nice training ops.

2013-03-08 6:13 AM


Extreme Veteran


730






Milford, MI

Subject:
RE: Considering Move to Destin
Thank you all for your comments. We're going to be coming down to the area the end of May to check things out. Not sure where we'll end up settling....seems we can get more house for our $$ in Panama City Beach - schools don't get as good a ratings though as Destin. Fort Walton and Niceville are also definite options. One of the things that we'd like is to be in a place that has the feel of a downtown for walking around. We were told that Destin has Destin Commons, Seaside, and Baytowne Wharf which possible fit that.
Good to know there's a tri-club in Fort Walton too! Does anyone know anything about the Emerald Beach Triathlon Club? I tried contacting them too, but never got any response back.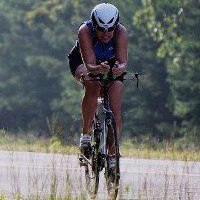 Fort Walton Beach

Subject:
RE: Considering Move to Destin
I'm the current president of the Emerald Coast Triathlon Club. Sorry if you did not receive a response. Our current president is married to a pilot who is being transferred. Along with putting on a Duathlon and moving, she's had her hands full. You can email me at ectriclub@ectriclub.org.
You can check out the Panama City Cycling and Tri group on FB for that area. They have a great group of folks over there.
Good luck with your decision!
Lori Mihalcik.

2013-03-08 1:05 PM


Extreme Veteran


730






Milford, MI

Subject:
RE: Considering Move to Destin
Don't worry about it Lori. I figured that the tri-season was still in full swing down there and you all were busy. I really do appreciate the info. Its good to hear from people who actually live in the area.