2013-03-11 3:40 PM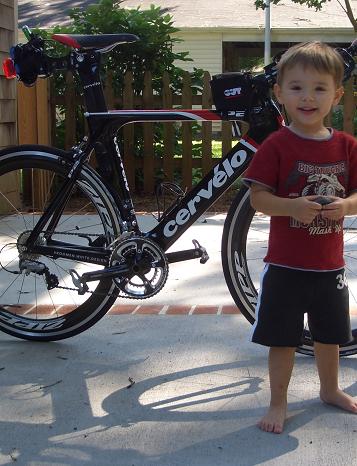 Veteran


232





Charlotte

Gold member

Subject:
Pace Advice from Experienced Marathoners
Question:
I'll lead with the question: How fast would you recommend I go out for my marathon this weekend given the information below? I want to target a conservative pace for ~20 miles and run by feel coming in from there.
Background:
This will be my first marathon. I am at T-6. I made it through my build just fine. My peak weekly volume was 45 miles and my longest individual runs were a pair of 20s, with the more recent at T-22. Average weekly volume for the 10 weeks leading up to peak was just over 36 miles / week, plus 3-4 hours of cross training. My logs are complete and accurate.
As I started my taper I hurt my knee on T-18. I have been seeing a sports medicine guy. He can't find anything but thinks it likely that I've aggravated my meniscus and potentially the MCL but not terribly. Under his guidance I took a week off and have since run 1, 3, and then 5 miles with only modest soreness and the knee has continued to recover. For the first few days it was difficult to walk; I'd say that now it feels ~90% healed and I was able to run today without pain or an altered gait.
Illustrative Paces:
I ran a 1:42 HM last spring on an average load of 26 miles/week in the 8 weeks leading up to the event. For that event my HR was basically pegged at 168 from miles 2-12.
Long runs: In my 20 mile runs I averaged about a 9:00 pace. For each, my HR stayed around 145 for the first half, started drifting around 12-14 miles, and got up to the 160s by the end. After each my legs felt beat-up but I was basically fine after.
Medium runs: Ran probably half a dozen 12 mile runs. For these I averaged about an 8:40 pace. Usually averaged HR of 145-150 for the runs and felt pretty fresh afterward.
Final Thoughts:
I know I don't have the volume to hit my McMillan time (8:14) so that's off the table. I've been on the site for a few years now so I'm familiar with most of the conventional wisdom – I'm hoping for specific advice from folks who've done marathons. Prior to the injury I was thinking that 9:00 would be 'easy' but potentially over-conservative, whereas targeting an 8:30 pace might be too aggressive.
I welcome any thoughts on (i) general pacing advice given my situation, and (ii) how much I might expect the lack of training during the last 2.5 weeks to impact me. Thanks in advance for any guidance.

2013-03-12 7:45 AM

2013-03-19 2:16 PM