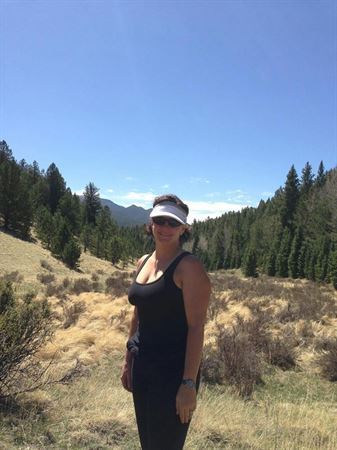 Expert


997










Littleton, CO

Subject:
Post shoulder surgery swimming
I swam competitively for 25 years before I had to have my shoulder repaired this past August. I had a labrum repair, acromioplasty, and a bicep tenodesis. Unfortunately, the surgeon screwed it up and I ended up with a frozen shoulder, aka acute capsulitis, and 2 subsequent surgeries to remove large bone chunks left in the joint capsule, and a complete capsular release. The final surgery was 10/22/12.
I am swimming again, but I have noticed that the weakness in my right arm has altered my stroke. I was thinking about getting a swim analysis done to try to correct any stroke compensation that I have developed, in order to avoid creating bad habits? In addition, I have noticed pain in a new location in my shoulder, superior, anterior, lateral area.
What's your thoughts on a swim analysis sooner rather than later?
Mel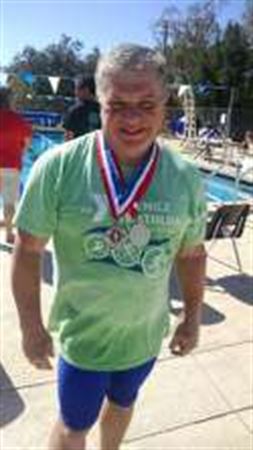 Champion


7036





Sarasota, FL

Subject:
RE: Post shoulder surgery swimming
Sorry to hear about your difficulties. Sounds painful.
Have you gotten a second opinion from an orthopedic surgeon or physical therapist who specialize in this sort of injury?
I'm not a doctor, but it seems that I'd want to look at the possibility of correcting any strength imbalances before messing around with your swim stroke. Maybe some PT/OT or strength training out of the pool?
Best wishes,
Mark

Champion


7704







Williamston, Michigan

Subject:
RE: Post shoulder surgery swimming
You probably have residual weakness and also may not have 100% of your motion back particularly in internal rotation. Get the analysis sooner rather than later and get with a sports PT who works with swimmers.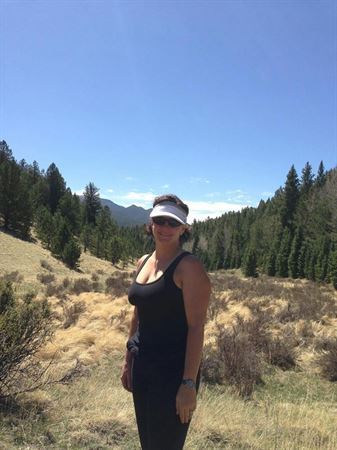 Expert


997










Littleton, CO

Subject:
RE: Post shoulder surgery swimming
Thanks for your input. I have done PT until I'm blue in the face and broke on copays(nearly $650/month)! I was doing it 5x/week for months. I have continued to do my exercises at home and see great progress.
Socks- you are correct about the internal rotation. That is where I am still most restricted. When my shoulder was "frozen", I had zero degrees internal or external rotation and only 15 -30 percent in every other direction.
Corvette- My final surgery was done by one of the world experts in shoulder repair at the Steadman Clinic in Vail. I suppose I could follow up with him and see what he thinks. To be honest, I'm afraid the answer will be to follow up with MORE PT. :-)
My swim is ok. It's just mildly painful, which I want to be sure isn't further damage, but just breaking down of scar tissue.
I'm calling the Dr and Swim Labs now!
Mel

Champion


7704







Williamston, Michigan

Subject:
RE: Post shoulder surgery swimming
Overhead athletes (swimmers, baseball, tennis) often have trouble with internal rotation. Its also the first motion we get stiff in and the last one to bounce back. Google sleeper stretch. Its a great one for internal rotation. Your scapolutharacic biomechanics are probably a wreck too. (Where your shoulder blade articulates with your rib cage) I tell people to do what I call chicken squeezes....basically you squeeze your shoulder blades together to try and get those muscles waking up. DO it 5 times everytime a commercial comes on. There is really no reason you can't do this stuff on your own at home as long as you are diligent and you will push your own motion. Ben Kibler out of Lexington KY has done a lot on scapulothoracic strengthening and if you google him you can probably find lot of exercises (Hard to explain without a picture. Do the swim analysis tho.

14



Subject:
RE: Post shoulder surgery swimming
Good points about exercises to correct muscular imbalances. Ted Becker (former head trainer for the US Olympic swim team) has written that there are three main factors that cause shoulder injuries: muscular imbalances, excessive training distance, and harmful technique. Research shows that the vast majority of swimmers stress their shoulders in freestyle. Dr. Becker collaborated on this article about reducing shoulder stress on the arm entry in freestyle -
http://www.swimmingworldmagazine.com/lane9/news/Commentary/30442.as...
More info on reducing shoulder stress in freestyle is posted on the STR website -
http://www.swimmingtechnology.com/index.php/technique-tips/freestyl...
Rod Havriluk
Swimming Technology Research