2004-06-30 4:59 PM

Extreme Veteran


531




Boston, MA

Subject:
opinions on fuji bikes?
I talked to the LBS on the phone today and they said they carried FUJI, whose entry level bikes were pretty cheap (starting from 399)

It seems like the best option for me so far, has anyone had experience w/ fuji bikes? good/bad/worth the money?


Champion


4902









Ottawa, Ontario

Subject:
RE: opinions on fuji bikes?
Fuji has been around a long long time and has excellent bikes. You do say which Fuji you are looking at but I assume it must be the Fuji Ace. It is a cromoly frame bike with mostly Sora componenents and will do fine as a first bike. A bit better would be the Fuji Finest or Finest AL. Along the same line is KHS, an often overlooked American built bike which is also excellent; take a look at the KHS 500.
Veteran


294







MO

Subject:
RE: opinions on fuji bikes?
A friend of mine has a Fuji Roubaix (not sure about the spelling) and she really likes it. I test drove a Finest when I was buying my bike, and I thought it was fine. I eventually went with a higher-end used bike for less money, but I liked the Fuji too.

royj

2004-06-30 6:55 PM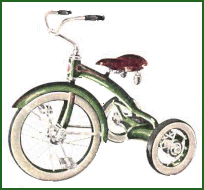 Extreme Veteran


448







Edmonton, Alberta

Subject:
RE: opinions on fuji bikes?
I have no personal experience with them but I have two friends that have them and they seem to be very good entry level bikes.

Not sure of the models.

Roy

2004-07-01 12:35 PM


Member


9



Subject:
RE: opinions on fuji bikes?
I am on my second Fuji bike, the first I bought in 1990 and the second in 2003. My current bike is the Fuji Ace and I think it is great for an affordable bike. I used it in my first sprint tri on June 19 with no modifications from what came on the bike. It worked just fine.

A few observations about the two bikes you are considering. The League has two major drawbacks. First is the pedals have no clips or straps. You will need new pedals which will easily cost $50-$150. The second is downtube shifters rather than on combined with the brakes. These work and I had them on my old bike, but the combination brake/shifter is more modern and I think safer.

Last thing is the components on the Ace are definitely a step up. You couldn't buy these components for the price difference in the two bikes. If you want the look and feel of the bikes you will see others racing with get the Ace. If the price difference is a big issue the League will still get you there.

Happy riding.
Michael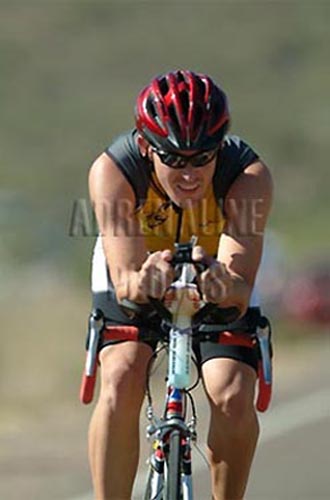 Veteran


300





Peoria AZ

Subject:
RE: opinions on fuji bikes?
I own (as my first ever road bike) a fuji ace. I've seen the other bike in the store but when I saw that all I had to pay was an extra 75 bucks more for an upgrade I went for the Ace. I thought when I was buying the bike that it had better components than just Sora but it just wasn't so.
I love my bike to say the least...it's all that I could afford at the time and I looked all over town (new bikes only) and couldn't find a better deal.
I think the League has integrated shifters now and Sora components, which is the same as the Ace...but I would spend the extra bucks to go with the Ace.
Some things you will have to expect to purchase that doesn't come with the bike...water holders (unless you have a camel back), thicker tubes (thorne resistant) the tubes that come with the bike went flat within the first week, you'll want to track your distance and mph so you'll need to buy a system for that (I bought Sigma 1200). Not bad huh...only 3 things. Your getting a ok bike at a great price, speaking of price, make sure you check the internet for what you should be paying for this bike. You might be able to get last years model for a great steal, thats what I did.
Good Luck!
Edited by Casey Shaw 2004-07-01 8:20 PM

2004-07-01 11:45 PM

Extreme Veteran


531




Boston, MA

Subject:
RE: opinions on fuji bikes?
I went to the LBS today and they will sell me an ace for 499, (60 bucks less than the MSRP on the website) and include free bottle cages and a few other little things. So i've gotta see how much my parents love me and want to make my birthday a happy one

and hopefully i'll be cruzin the streets in no time.. thanks everyone for your help!

Master


1967










Subject:
RE: opinions on fuji bikes?
A little late to chime in on this, but I bought a fuji league this year as my first road bike and have been very happy with it. I have found that i need to make some changes though. Specifically adding clippless pedals and aero bars.

For a beginner like me it was a good choice. Maybe in a few years I will upgrade.

Bill