2013-05-24 12:14 AM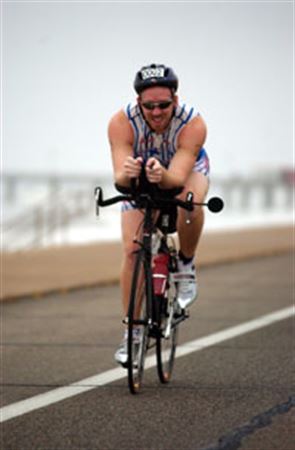 Champion


13323









Subject:
UPDATED FRIENDS LIST!!!
You BT'ers are a fickle group.

That's one thing about a redesign, I use things a certain way not even knowing how others do. The main complaint on the first redesign of the friends page was that it:
- was more difficult to inspire...many more clicks
- you couldn't 'surf' friends lists from training logs - one function I honestly didn't know that was how it was used. I do now.
- not real intuitive
The initial reason for making the friends it's own page was that the 'old way', the friends page was buried in the settings page. And that was the only way to 'add a friend'. PITA. Also as the friends feature took off over the years...Whizzzz...yes...WHIZZZZ kept asking me for the ability to 'have more friends'. Many users friends sidebar grew...and grew...and grew..... It was a bizarre training blog once you got to the friends list...a skinny section of friends continuing to infinity. That was my reasons for making it a separate page.
I got it wrong. I didn't understand that many used it to surf friends.
Let me try to one-up you. Here is our V1.1 of the new friends page. Perhaps the ability to have a dashboard of all friends and their inspires (and new inspires) AND the ability to inspire from the friends page will trump any remaining issues. THIS ALSO INCLUDES links to your friend's friends AND 'people that have you as a friend'. I think I have 'mostly' covered your wants.
Take it for a spin for a week. Give it a chance. Though, of course, I am still fine with criticism. This is an important part of the site and I want to do get it right for you. ( If I must, I will hang my head in shame again )
*though there 'may' be issues, performance, what-not. But a few of us tested and for the most part, it worked as advertised though let us know if any bugs with this.
(1-Inspires.jpg)
(2-Inspires.jpg)
Attachments
----------------
1-Inspires.jpg (227KB - 77 downloads)
2-Inspires.jpg (134KB - 14 downloads)


2013-05-24 12:52 AM

2013-05-24 6:55 AM

in reply to:
SSMinnow

2013-05-24 7:26 AM

in reply to:
0

2013-05-24 12:00 PM

in reply to:
doxie

2013-05-24 12:03 PM

in reply to:
doxie

2013-05-24 12:08 PM


2013-05-24 12:12 PM

2013-05-25 1:13 PM

in reply to:
Artemis