Ron

2013-05-26 12:15 AM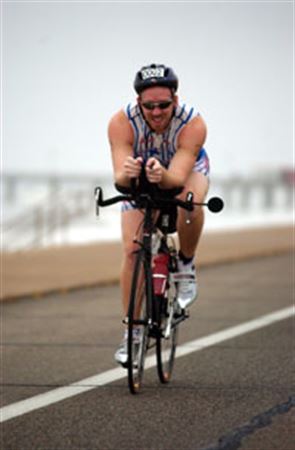 Champion


13323









Subject:
I won't let you down.
(bug report forum is below next to training log and site support forum)
My case for a 'more intuitive' BT
Today I confirmed what bugs are being worked on and have a new bug ticket for the programmers. The next several days should take care of the 'medium' issues people are still having. Race and race report stuff, forum stuff, etc. Of course nutrition logging, that will be online soon...get rid of those errors.
I started redoing some of the 'old' tutorials on using various things. The main intent of the new site was to reduce the dependance of 'tutorials' to do something. It should be intuitive with the interface. Of course this means retraining current BT'ers on how to do things...many will agree that 'it's harder'...I would think due to being so used to the old way...and several things may take an extra click...but is the new design more 'intuitive' TO A GUEST? TO A NEW MEMBER. That is the MAIN reason behind the 'training log' dropdown and stuff like that. THAT is intuitive. A NEW user can easily figure out where things are at without resorting to a tutorial. Many of our things were buried in a users control panel (goals, route manager, etc) for which I had frequent email. Getting to an imported training plan was constantly a PITA for new users and I got the support email to prove it. Add-to-that and our last redesign (really just plastic surgery) was 4 years ago! You get old and archaic on the internet in that timeframe. That is why we uber simplified it: Upload, My Log, My Training Plan, My Progress, etc. You can't miss it.
Besides years of constant email support, this redesign also came out of our last user survey 2-3 years ago - which is THICK - what you liked, what you don't like. It's based on stats, what was used, what wasn't. This is the first time that the graphics came second to form and function. The 'fancy' things we use - it's not about being fancy...it's trying to serve a purpose with the large amount of data we have to present to a user...and to a new user, it was inundating. Sure, I may have got some things wrong ( I did with the friends page ), and I'm sure there will be several other things to re-evaluate based on continued input and stats.
And I fully realize there is going to be attrition from this redesign. People are people, some people are patient, some people are not. Some people will like the design, some won't. I can't do anything about that. But for those that are still understandably irritated from the bugs and on-the-fence as to if you want this to be your home...
Get to know me first...
If anybody knows me, I'm not just going to sit on my bum with broken stuff and rightly irritable users. Of course not. It's going to get fixed, and SOON. I answer all the support email. Of course it would be in my best interest to fix everything as soon as a I can so I have less email.

Who likes that stuff anyways?
We just finished going live with the first ever soup-to-nuts, core-to-UI redesign of 10 years of prior work. THAT'S RIGHT - 10 YEARS OF PRIOR CODE. (Yes, it's our 10 year anniversary next month). In less than a week, the uploader is up (and should be timestamping workouts correctly), many of the forum issues and timeouts are taken care of. The training log is fully usable with the exception of some nutrition bugs that we should be updating any day. Nothing really wrong with the articles, homepage, or races (except for some race report issues that don't really affect posting).
I THINK WE DID AN EXCEPTIONAL JOB GIVEN THE CODE WE HAD TO REDO. RIGHT?
If I was a betting man, I would bet-the-farm that nobody else could have pulled what we did off in the amount of time we did. We are a DIVERSE site right? Who in the world has a more in-depth race listing+reports+race log? Nobody. Our triathlon training log is at the top of the list, depending on what type of user you are. And not-to-mention a very busy forum at the top of the list. We also have training plans, custom plans, etc. And all of those things are socially linked. THAT IS A MASSIVE AMOUNT OF CODE. Really think about it. Many sites only focus on one or two of those at the most. We do them all, pretty damn good. And to totally redesign and only be crippled in some respects for a half week (uploads) then starting-to-hum with some frequent sputters a week later. THAT'S GOOD. THAT'S EXCEPTIONAL especially given the size of our team and what we had to do.
Don't get me wrong, there are still several, several things that need optimized and still several, more minor bugs and annoyances mentioned and to find and to improve speed (I did good on the friends didn't I? And that is still not even complete). It's analogous to the friends, it's your good, patient-to-slightly-impatient feedback that worked and created something 'maybe even better'. And look, I just found a bug to put on the list.
But we have come a long way in a week. In another week or two we will just about be 'there'. End of next month...wow. It's going to be awesome. And it's never a 'done-deal'...I'm always accepting of criticism and ideas and will be when all of this is 'complete'. Because it's never really 'complete.'
Trust in your caretaker. I'm not going to let you down. Help me understand the remaining issues. Be part of the solution by given me details and to give me your thoughts - knowing that I can't fix something immediately. Because like the friends-page revisions based on user input...you wouldn't want to miss 'possibly something better' would you?

evad

2013-05-26 8:07 AM

mav

2013-05-26 5:05 PM