2013-06-25 5:16 PM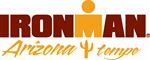 Member


347






Scottsdale, AZ

Subject:
Bike Trainer Question
I'm currently training for IMAZ and have been getting some of my weekly rides in on my trainer. I've been told by some that this is not a good idea as it's not accurate training (controlled weather, no hills, etc.). I see where they're coming from but also feel that it's not that big of a deal on 60-120 minute rides. Other factors that play into this -

- I live in AZ where it's 110+ everyday. Riding any time other than 5am is near impossible.
- My long HR zone is extremely low which makes riding outdoors in the heat very difficult. I have to go extremely slow to keep my HR down which is another reason why the trainer is easier for shorter rides.

Long story short, what do you guys think of this? I will always do my Saturday long ride outside but have been leaning towards doing my other two weekly rides on the trainer. Will be interested to hear what you guys say, especially the ones who have trained both indoors and out.

2013-06-25 6:08 PM

in reply to:
ChrisM

2013-06-26 2:17 PM

in reply to:
cpzone