2013-08-01 10:08 AM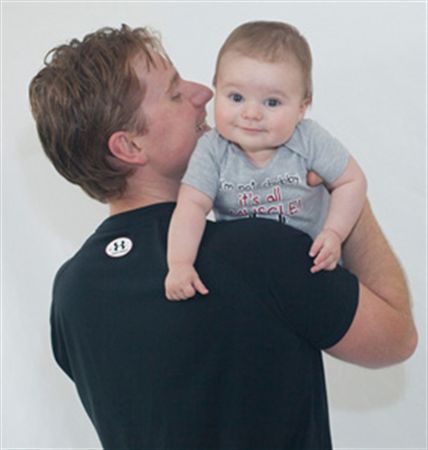 14



Subject:
Open Heart Surgery to Half Tri in 1 year
I figured I'd share my story with all here as my first post.

On September 17th, 2012 I underwent open heart surgery at UPenn. Needless to say, this sucked. And sucked bad. However after deciding to not let it get me down I stayed hooah and kept moving with the recovery. (I'm not familiar with this forum on how to embed pics but you can see some on my site provided below)

On March 17th (6 month anniversary) I completed a marathon as a fund raiser for the Children's Hospital of Philadelphia and raised almost $4,000.


This September for my one year anniversary of the operation I'll compete in the Outerbanks half Tri as a fund raiser for "Lead The Way, Inc" which is a foundation that benefits disabled US Army Rangers & their families.

If anyone here is interested in supporting this the ability to donate is available on my site (donations never go through me, they link directly to Lead The Way's site) Any and all contributions are highly appreciated!

www.motivatedheart.com




To get back on the topic of Triathlons for this site I'll provide some quick cliff notes on my prep...

-I've only mountain biked in the past so just picked up some road tires and put them on my Trek 6000.
-Hopefully the serious Triathloners don't laugh at me as they fly past
-I've never swam "laps" in my life but just started this past week. 4 workouts so far, this morning I managed to hit 1 mile total with minimal breaks.
-Primary efforts so far have been watching youtube videos of form for swimming in open water and try to mimic that in the pool
-that's all i got


questions - comments or general merry making... fire away.


2013-08-01 11:02 AM

2013-08-01 6:01 PM

2013-08-01 7:46 PM

in reply to:
JohnP_NY

2013-08-03 8:34 AM

2013-08-03 5:52 PM

in reply to:
trishie

2013-08-03 8:54 PM

2013-08-03 8:59 PM

in reply to:
kocourek

2013-08-04 1:03 AM

2013-08-09 6:39 AM

in reply to:
JohnP_NY

2013-08-09 7:49 AM