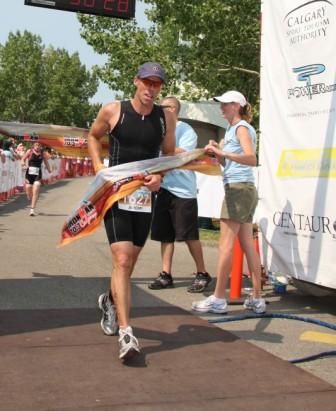 Extreme Veteran


521



Coldstream ,BC

Subject:
Gluten free diets and triathlon training.
I did a search and didn't find what I was looking for so here it goes...

Has anyone on here made the switch to a gluten free diet? How did it go? What types of food do you eat? Did you switch to gluten free baking or just cut out bakes goods altogether? What changes did you feel physically from it?

LisaC, in one of the posts I found in the search, you mention being gluten free for 3o+ years. What effects have you noticed on your life as a whole? when going out? Ordering out? Socially?

It has been suggested that we try a gluten and processed sugar free diet for our three year old to help with what most people would diagnose as ADHD. While I am a big fan of wearing my children out and keeping them stimulated as opposed to meds, I am certainly open to the idea of a dietary change, but am not willing to force it upon only one member of the family. It doesn't really seem fair for our 3yr old to watch his brother have a donut from Tim's (for example) while I hand him some apple slices (obviously this is the better choice anyway, but I am just trying to provide an example). So, it is a big decision because if we are going to make the change we will do it as a whole family.

Any input regarding how it affected you, your family, training, energy... anything is appreciated.

2013-08-02 1:27 PM