Veteran


486









Newcastle, England

Subject:
GPS Units
Hi
I'm new to Ultra's and I'm currently looking at GPS units that will allow me to upload a planned training route and then allow me to follow it
Something bigger than a watch tho
Any recommendations?
Cheers
Will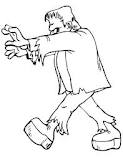 Member


67




Maryland

Subject:
RE: GPS Units
Hi Will, I plan most of my long runs on new territory on line www.mapmyrun.com (i'm not sure how goo the map coverage is for your location, but it is very detailed in my area.) I then track my actual performance with my garmin 310XT. I'm not familiar with something that would perform like a gps route planner similar to what i have in my car. I'm not sure that i would even want a voice in my earpiece telling me "at the next corner turn left.". I suppose if I was 15 mile out and something went wrong it would me nice to have a shortcut home. But, I typically carry my phone with me in such cases, so I have a couple of mapping back-ups if needed. I mention all of this technology, but really, much of the attraction for running long is just to grt away.

Extreme Veteran


423






Lenexa, KS

Subject:
RE: GPS Units
I use a Garmin Oregon unit for tracking my routes. If I'm in a new area, I'll usually plan the route on either Map My Run or some other online program and save it to the unit. Sometimes I'm able to find some sample routes as well if in a really new area that I can transfer to the GPS from those sights as a gpx file.

I just usually open that file and then there's an option to always show it on the map, so when I'm in map view I can make sure I'm on the line. This has come in handy when coming to an unplanned trail junction and not quite sure where to go. I end up zooming in and heading down one of the 2 routes and looking to see if I'm deviating from the line (usually within about 100 m) and then head back and take the other route if needed.

Also good to save the vehicle as a waypoint so I can be sure and always have a reference as to where I parked in case I needed to get back in a hurry.

For my latest Garmin unit, I was able to find some free maps through a website (Open Street Maps I think it was) that allowed me to not need to buy the Garmin maps that allow routing. Those maps work great so far and has the entire US on the GPS now.



2013-10-08 7:12 PM

Pro


5361








Subject:
RE: GPS Units
well, I'm thinking watches. Don't know much about the more capable hiking/gps/mapping units.
in watch land, the reigning champs are the Suunto Ambit2 or Garmin Fenix, that are designed with this in mind. Problem is, they don't have some of the 'runners watch' features, like a virtual pacer. not even sure if you can upload custom workouts into them- pretty sure you can't with the Ambit.
But, they have long battery life and route navigation.
FWIW, I can do basic route upload and navigation with my Garmin Edge 500 bike computer, which can easily go on a wrist strap. Uploading routes is easy enough... but you don't get mapping. you follow a breadcrumb trail. The garmin edge 800/810 cycling computers have full mapping capability, and are smaller than the hiking units methinks?

2013-12-01 7:11 PM

Pro


5361








Subject:
RE: GPS Units
Been thinking about your question. so, today I did a trail run through an area with a lot of interconnecting trails. I planned the route in Garmin Connect, which took me quite a while to zoom into the satellite view and create points for every little turn. Then uploaded it easily to my ole' Garmin Forerunner 405.
The 405 has limited navigation capabilities, but I was surprised at how well it worked. It has a little arrow that pretty much always told me which direction to go. I intentionally took a wrong path, and after about 150 feet- it gave me an 'off course' message as well as how many feet off course I was. Perhaps other units have a map or breadcrumb display that would also be very helpful, but during a long hard run, I always amaze myself at how stupid I get. Perhaps just an arrow is the perfect thing? Anyway- it worked... mostly.
Occasionally, it told me to go backwards? And then when I got to the road where there was a 2 mile straight section, I only put waypoints at the end. Well, my route actually wrapped around, and the end point was closer to me then the next waypoint, and the arrow pointed towards home- which was across a riverbed, rather than to the next point on the route. So- not perfect. But it works well if you lay down a lot of waypoints. I don't know how this one works in comparison to that which is on the 610 or the old (and now great deal) 310xt. And- does the 910xt have the same capability or better?
I was looking at the new Ambit2/2S, but in reading DCRainmaker's review, it says that you can plot a course with a maximum of 100 points. That wouldn't work for any kind of a long trail race. It does show you a little breadcrumb map- which I guess is nice.
So- I'm thinking about what I'm going to do for a 50mi trail race as well as some long trail runs. I'd love to be able to use my watch to guide me through a route.

2014-01-06 5:29 PM

Pro


5361








Subject:
RE: GPS Units
An update.
I was wrong about the Ambit2 being limited to 100 points. it's limited to 100 WAYPOINTS but you can load 1000 track points per route (and 10 routes of 1000 points each). So- if you break up your long run into a few routes- no problem to fit the whole way into the watch. Although, I've also been able to plot a 50mi trail route with sufficient details in under 1000 points. I purchased an Ambit2 and it has been working really wonderfully as a trail navigator. i do spend a bit of time mapping the route into their website; looking at the satellite image of the route and following the obvious trail and plotting points along it. It seamlessly loads into the watch and you can choose to navigate along the planned route. It also has a 'trackback' feature that works wonderfully. So- if you just go out and run a long trail route and want to find your way home the way you came- just hit 'trackback' and it will map your return route home for you. Theoretically, this could be used any time you find yourself off your trail- it will take you back.
Using the 'waypoint' feature is nice, in that you can define waypoints and name them such as "Aid station 25" and it will, at any time, let you know how far you are from the next waypoint, what direction it's in, and when you start getting close, it will beep at you and tell you "Approaching Aid Station 25" and again when you've reached it. I've used this for auto navigation as well- when I was just travelling in a foreign country. Worked amazingly well! (took me right back to the rental car return center

)
So- we now have a few entrants into the scene for Ultra navigation. The Garmin 310xt (cheapest) and 910xt. The Garmin Fenix/Tactix. The Ambit 2 (my current favorite) and announced today (but not available for a few more months) is the Polar V800.
I've read too many race reports about people getting off course during their ultras. Frankly- I don't want to run 52 miles... 50 miles will be challenging enough!

Elite


3002




HURRICANE, Utah

Subject:
RE: GPS Units
this is a new one not on the market yet but has been in the works for about a year and a half now. I was selected as a tester and its now in its last stages of testing. Its nice and small, sits at an angle on your wrist which i like, when the final product is done it is suppose to have a 17 hour battery life which will be nice to pair for 100's with my garmin 910xt. The screen is a touch screen which I like as well, and my favorite function will be the SOS...i run a lot alone and sometimes in areas where my cell doesnt work so the SOS function if I get hurt or anything I can just push the button and it will notify who i ask it to. You do have to wear the go stick to keep record of your data but its prolly 2 inchs and just clips to you anywhere. There is a stopwatch built in and all upgrades as they make it better once it is ready for the real market can be done via online.
http://www.bia-sport.com/

Pro


5361








Subject:
RE: GPS Units
I've been watching/waiting for this one. Could be very cool- certainly has a tiny form factor. Looks promising, but I have a feeling for how much it takes to get the user interface, hardware, software all to play nicely together for a well oiled user experience. Good luck to Bia and I hope you're providing them some excellent feedback.

Pro


5361








Subject:
RE: GPS Units
Bia just tweeted a picture of Ray Maker (of the DCRainmaker tech review blog) running with the Bia. Which means a review is in the future. This guy has managed to 'own' the review space for tri-sports technology devices. he's the most powerful man in the business right now.
RELATED POSTS
Started by

kiwee

Views:

3209

Posts:

14

2010-08-06 1:46 PM

dragoman