2013-09-26 12:36 PM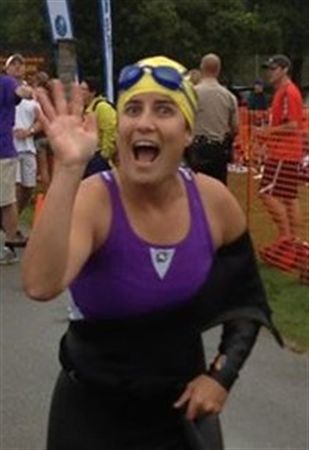 257






Subject:
hip fatigue on long runs
Hey folks!
I'm looking for some feedback about hip fatigue when running long distances. I understand I need to run more. Alot more, but the confusing part is the distance I need to run for each training day because training guidelines state that its better to run more often with shorter distances, but I don't have issues when I run less then 6 miles.
I've been Triathlon training for 1 year and have built up a beginners base. I ran my Olympic race at 13m miles. My next goal is doing a Half Mary at 10min pace in early spring next year.
Currently, I'm very comfortable at ~12m miles. I feel like I'm in zone 1 training (probably in zone 2, but there is no way im in zone 3+). At this pace I have the energy to go forever, however at mile 6 my muscles around my hips just start to ache. By mile 7 I have to stop running. If I'm consistently doing 2-4 mile runs, how does that help the fatigue I experience at the 6mile mark? I would think I need to do at least 1 long 6mile to help build fitness?
Knowing that I more recently had 3 kids (3 5 7 ) and injured my pelvis enough that I could barely walk, maybe my issue stems from extremely weak core/pelvis muscles that I never recovered from having kids? I did incorporated many types of core strengthening and leg excercises over the year, but perhaps they are still very weak in comparison to my hamstrings/quads/gluts etc that I really just need to hit the weights more aggressively?
Thoughts?
Thanks alot!
Edited by LPJmom 2013-09-26 12:39 PM

2013-09-26 12:51 PM

2013-09-26 2:33 PM

in reply to:
badmo77a

2013-09-26 2:41 PM

2013-09-26 2:45 PM

in reply to:
1Dude

2013-09-26 3:07 PM

in reply to:
0

2013-09-26 8:42 PM