2013-10-22 9:27 PM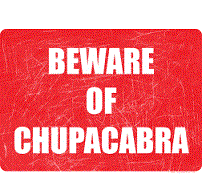 Veteran


360







Waukegan, IL

Subject:
Pre-official Marathon Training
So I have 9 weeks before I kick into official marathon training. I'm doing an 18 week Pfitz plan (haven't decided on the mileage yet though, either 70 or 85, probably 70 due to time). Goal marathon is May 3 which puts me starting the plan the last week of December.
I can already handle the long runs. I'm doing 15-17 mi on the weekends when I can. Haven't gotten them the past few weekends due to being sick, but could still do it. I'm running 4-5 times a week now. I've been doing some pace testing the past few weeks to see if my speed is still up to par and making sure that I can handle it. So far so good. I have a 15k race in 2 weeks to get a good benchmark for fitness and a better judgement of what my paces should be. Goals for that 15k are Achievable: 1:05 Probable: sub 1:00
I feel my background in running is pretty solid. I've been running pretty consistently for over 10 years with the longest break being 3 months. Been doing serious training to try to be competitive in races for the past 3 years. I keep my logs up to date and accurate if you want to check that too.
Goals for the Marathon:
Definitely Achievable Goal: sub 3:15
Probably Achievable: BQ, sub 3:05
Dream Goal: Sub 3:00
My main question: What's the best use of my time now? I'm torn between trying to get as many miles in now to get as big of a base as possible and doing some harder tempo runs. What would you do given those goals and background? I'm dedicated to the goal and will make time to get all of the running in that I need to.
Thanks!
Edit: pace mistake...oops!
Edited by The Chupacabra 2013-10-22 9:28 PM

2013-10-23 8:19 AM

in reply to:
0

2013-10-23 8:27 AM

2013-12-07 1:07 PM

in reply to:
Asalzwed

2013-12-08 12:14 AM

in reply to:
0