2013-11-10 10:08 AM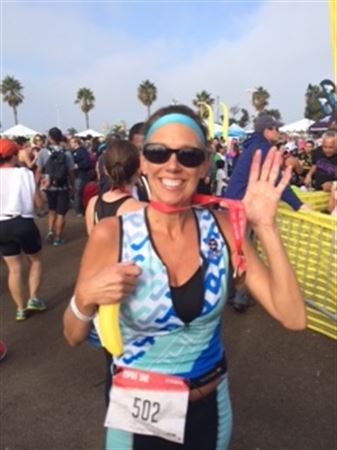 97





Subject:
Building Run Base
I am a new triathlete, did two sprints this fall and loved it! I plan to do more this upcoming year including a long course (between Oly & HIM) in August 2014.

I swim a masters program 3 days a week. I also run 3 days (9-11 mpw) but in order to build my base I need to increase that to 4-5 runs per week. My master plan is to build up to 25mpw and then begin a 1/2 marathon training. I am a new runner, only been running since the spring...plus I developed Plantar fasciitis this summer and took 8 weeks off of running. All is well now, got custom inserts and better shoes.

With swim on Mon, Wed, Fri, and my typical run days are Tues, Thurs, Sat. I will need to add in some shorter runs on my swim days but I don't think that should be a problem (physically).

So my concern is the bike, it is nonexistent I wanted to get feedback in some of my options.

-I could fit in a couple hours on the bike on Sundays but think a rest day is important, although I could stick to only swim on Monday and consider that a rest day, adding running to Wed and Fri.

-I could ride to and from swim a couple days a week, not far (only couple miles) but killer hill work, but worry that as I am building my run miles that will just destroy my legs.

-or should I just focus on building my run base for now and pick up the biking later in the spring?

Any advice would be much appreciated!

2013-11-10 10:34 AM

in reply to:
#4895966

2013-11-10 11:24 AM

2013-11-10 12:41 PM

trishie

2013-11-10 1:29 PM

in reply to:
0

2013-11-10 3:03 PM

2013-11-10 3:09 PM

in reply to:
trishie

2013-11-10 3:35 PM

2013-11-10 3:45 PM

2013-11-10 4:23 PM

2013-11-10 6:27 PM

2013-11-10 7:56 PM

2013-11-11 9:19 AM

2013-11-11 9:21 AM

in reply to:
#4895966

2013-11-11 9:59 AM

in reply to:
#4896387

2013-11-11 12:51 PM

2013-11-11 1:04 PM

in reply to:
#4896420

2013-11-11 9:01 PM

2013-11-11 9:02 PM