2013-11-18 10:32 AM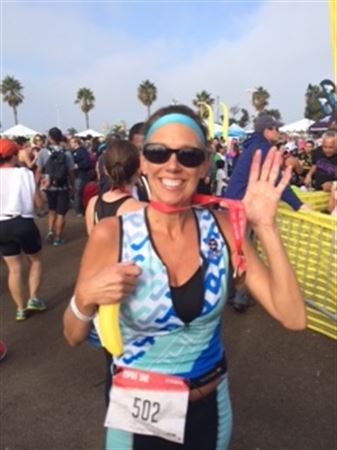 97





Subject:
Recovery meal/shakes.... Over kill?
I swim a masters program 3x per week and am running 4x. Cycling is on the back burner as I focus on a running block this winter to improve and prepare for a HM.

I drink a recovery shake (coconut water, frozen berries, a 1/4 banana and vanilla protein powder) after each workout. I am wondering if I even need it after swims. I tend to think of a protein recovery shake as being important to rebuild muscles and refuel glycogen after really working muscles ...as in a run. Swims do not feel like that kind of workout at all, I don't feel it in my muscles. I think of my post swim shake as refueling for my next work out, which is a run...but I swim at fairly easy pace for the most part. Not sure that I am really burning much glycogen or if my muscles need the protein.

Should I continue to drink a recovery smoothie after a 1 hour swim (2600-3200 meters average) or is it over kill?
Any advice would be welcomed.

2013-11-18 10:38 AM

2013-11-18 11:07 AM

in reply to:
#4900494

jarvy01

2013-11-18 11:30 AM

in reply to:
0

2013-11-18 3:46 PM

in reply to:
#4900494

2013-11-18 3:55 PM

in reply to:
#4900829

2013-11-18 4:00 PM

in reply to:
#4900843

2013-11-19 7:42 AM

2013-11-19 9:45 AM

in reply to:
#4900851