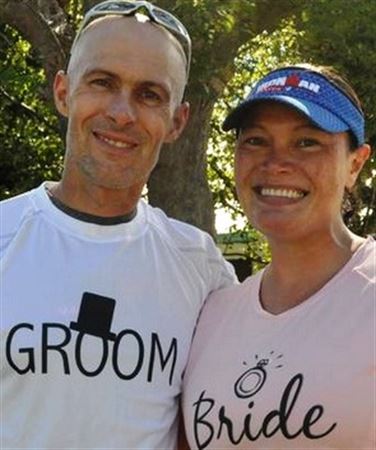 Melon Presser


52077
















Subject:
Manatee Mentors 2014--CLOSED (begging & bribes MAY work)
WELCOME to the Mad Manatees! We are all mentors and mentees, which sounds like manatees--hence our name.
IMPORTANT: All experience levels and goals welcome. We have beginners, multiple-iron finishers, folks at the highest levels of endurance sport, and everyone in between. Our training philosophies, gear, and methods are similarly varied. What we share is a commitment to health--physical, social, mental, spiritual, nutritional, et-al--and to each other. Every edition of the Manatees (13th season now?) is a very active group. Please check in (even to admit you're procrastinating or overwhelmed) and be passionate about health through sport. Keeping up your training log here on BT and opening it to other group members is mandatory. (If you don't know how, we'll help you set up). We know how BT works and how to guide you through its wealth of resources.
AS ALWAYS, ALL FORMER MANATEES ARE WELCOME AT ANY TIME.
I'm TriAya/Yanti, random pod herder, but we all offer support and whatever relevant information and experience we have.
TO JOIN, PLEASE REPLY TO THIS MESSAGE (include or later add bio ASAP). Bio: whatever you want from format below/what you want us to know.
We believe the journey is the reward, and look forward to having you as a fellow traveler.
NAME: What you're actually called.
STORY: Who you are, why you want to triathlon, any athletic background/none
FAMILY STATUS: Family situation (single/partnered/family/pets)
CURRENT TRAINING: If/how you have been training so far
THIS YEAR'S RACES/EVENTS: If any
2013 RACES/EVENTS: If any
BODY COMPOSITION: any reshaping achievements or goals (weight reduction or otherwise)
Edited by IndoIronYanti 2014-01-13 10:49 PM

2014-01-02 8:16 AM

in reply to:
cdban66

2014-01-02 9:34 AM

2014-01-02 2:00 PM

in reply to:
rrrunner

2014-01-02 2:38 PM

2014-01-03 1:03 PM

in reply to:
cdban66

2014-01-03 1:11 PM

2014-01-03 4:58 PM