1



Subject:
First 1/2 IM in August and suffering from low back injury
Hi, I'm freaking out a bit... I've done a few Olympic distance tri's and backed out of a 1/2 last year... Signed up for two international again and a 1/2 in August... I've been unable to train at all the last couple weeks because I have this chronic back issue. I herniated my L4-L5 12 years ago. I do something stupid and bam... Here I am again. Once I heal up ill be smarter but I just feel like I can't get back there again! Feeling a bit discouraged... Trying to stay positive but it's hard when I can barely walk!

(.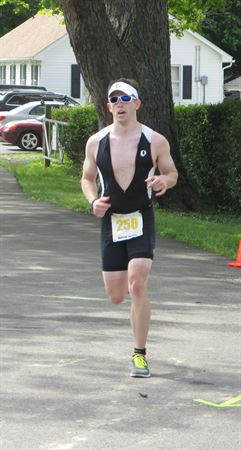 New user


273






Manassas, Virginia

Subject:
RE: First 1/2 IM in August and suffering from low back injury
Keep your head up! Use heat before you workout and ice after. Take it easy and everything will be okay.

Welcome to BT!
Member


1487










Scottsdale, AZ

Subject:
RE: First 1/2 IM in August and suffering from low back injury
I feel your pain...L4/5 and SI joint issues here...always been a bit wonky but a crossfit workout threw me over the edge.
BUT, I have a WONDERFUL PT and Chiro and between the two of them, I have been able to maintain training and have lots of races this year. Some days my back bothers me more than others . Last week I rode 60 miles, no pain. This morning rode 60 miles with more climbing...and my lower back is cranky. Here is my advice...
Find yourself a good practitioner...whether it be a PT, Chiro etc...and see what they say, how extensive your injury/issues is
THEN...get a treatment plan and stick with it. I HATE doing core work but it is essential for maintaining support in that area. I also focus on the proper stretches, exercises and stay away from things that aggravate it - sorry, no more Crossfit for me...I do TRX instead.
Lots of stretching in hip flexors/psoas/glutes/hamstrings and strengthening of those as well as core work. I get a lot of manual therapy since I never seem to be aligned when I go into the office.
I think with the right strengthening exercises and therapy, you can get better and continue to train. You have to clear everything with your dr. of course. Some problems are more extensive than others!
Something also to check out...book was recommended to me by a few people. I've tried some of the exercises with success:
http://www.amazon.com/Foundation-Redefine-Your-Conquer-Confidence/d...
Good luck! Sorry to hear about your issue but keep positive thoughts and hope you get better soon!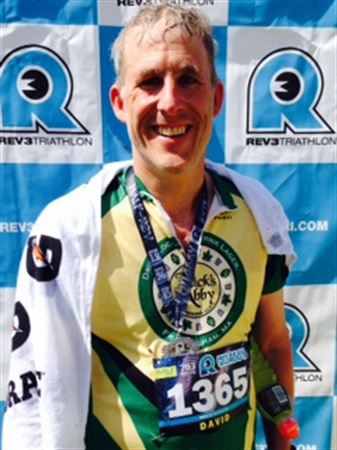 Expert


4227







Subject:
RE: First 1/2 IM in August and suffering from low back injury
I too have back issues and had to pull out of a HIM last year because of them... But runspingirl nailed it on the advice - in fact - she basically described my last 4 months. My back feels great and I'm gearing up for a HIM in May. You can totally do this! You have plenty of time.

9



Subject:
RE: First 1/2 IM in August and suffering from low back injury
I'm so sorry to hear this! I feel (or have felt) your pain, literally. I have a few suggestions that may or may not work for you but if your at that 'throw your hands up in the air' spot, this may be good for you.
Dr John Sarno has written several books and he has some very helpful info on what may be the source of your pain. I've given several of my athletes and clients this book and more often than not it has helped (if not the actual pain, the mental frustration) overcome back and neck pain. His 'healing back pain' is inexpensive, informative and easy to read.

I had severe neck, shoulder and arm pain that lasted over 8 months a few years ago. I wasn't able to move my arms or neck or do exercise. I was diagnosed through imaging with 3 herniated discs and recommended fusion. I saw the surgeon and was planning the dates and fortunately tried a new treatment (PRP)out of desperation that has changed my life for the better. It is another option but you'd need to find a very experienced therapist for back injections.
Prolotherapy is another of the alternative medicines which has worked well for me.
I hope this isn't too much info to give someone you don't know but I've been in your shoes and I feel for you!