2014-02-24 10:34 AM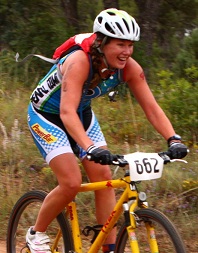 Pro


6192








Subject:
What do you consider "fast" running while training?
We've all heard the "mostly easy, sometimes fast" philosophy when it comes to run training. Or, if not, now you have!
So - how do you determine what is "fast"?
Is it anything above a conversational pace?
Is it a certain deviation from your usual training pace/effort?
Is it HR based - Z3 and above?
Is it based off of McMillan or similar?
Is it any effort where you consciously try to run harder than usual?

2014-02-24 10:44 AM

2014-02-24 10:55 AM

2014-02-24 11:03 AM

2014-02-24 11:07 AM

2014-02-24 12:58 PM

2014-02-24 1:07 PM

2014-02-24 1:22 PM

2014-02-24 1:28 PM

2014-02-24 1:36 PM

in reply to:
Asalzwed

2014-02-24 1:40 PM

2014-02-24 1:54 PM

in reply to:
Jason N

2014-02-24 3:48 PM

in reply to:
marcag

2014-02-24 5:05 PM