2014-12-23 10:00 PM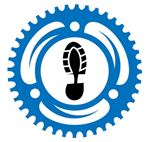 Veteran


720





Aurora, Illinois

Subject:
TZCoaching tri getting started group! - CLOSED
Open to athletes of all levels and racing abilities, although more focused towards those newer to the sport and who have used triathlon to overcome life challenges.
NAME: TZCoaching / Tony
STORY: I've been racing triathlon since I was 15 (I just turned 33!). Triathlon has helped me on several occasions; the largest of which was when I hurt my back in the Navy and was told I could never bike ride or run again. I turned back to the sport I loved in High School, to overcome that and once again become a healthy triathlete. After sharing my story with others, I realized I'm not the only one that has overcome difficulties thru triathlon, so I want to use this mentor group to help others do the same!
FAMILY STATUS: Married, with no children but our own in-house petting zoo: 2 little cats, a black lab and a golden retriever!
CURRENT TRAINING: I try to train 8-12 hours a week, primarily focusing on sprint distance and Xterra triathlons.
THIS YEAR'S RACES: This year was another comeback year. The before mentioned back issues caught up with me last year and I had to have back surgery. Once I recovered, I started training again and raced the Chicago ITU Triathlon (sprint) earlier this year as my comeback race!
2015 RACES: Still planning the season but for sure Chicago ITU again and Pacific Grove triathlon in California.
WEIGHTLOSS: I lost about 45 pounds when I got out of the Navy and back into triathlons! I packed some back on after the surgery last year, so need to lose about 15 this year!
WHAT WILL MAKE ME A GOOD MENTOR: I've been coaching athletes for several years now and have been a mentor to athletes and coaches alike. I enjoy helping others,and love to see people get thru difficulties and accomplish their goals thru triathlon!
Edited by tzcoaching 2015-01-26 9:46 PM

2015-01-03 9:06 PM

in reply to:
#5076732

2015-01-04 10:40 PM

in reply to:
mowjack

2015-01-04 10:45 PM

in reply to:
EV3110

2015-01-04 10:52 PM

in reply to:
rebelzzz

2015-01-04 11:05 PM

in reply to:
EV3110

2015-01-06 10:43 AM

2015-01-07 5:47 PM

in reply to:
njkocher

2015-01-07 11:33 PM

in reply to:
mowjack

2015-01-07 11:46 PM

in reply to:
CarolynS

2015-01-07 11:49 PM

in reply to:
gtkelly

2015-01-07 11:53 PM

in reply to:
njkocher