3



Subject:
best way for iron man training
Hello everyone!

I am wanting to do an iron man. What's the best way to tran for it? I did a 100 mile bike marathon so I got that part down, just need to drive time down.

The swim is my main concern, I'm not the world's best swimmer.

Is there any longer training plans say a year vs the standard 12 week. (Reason I ask is because I suffer from arthritis and would prefer to ease into it then full body shock and have knee failure.)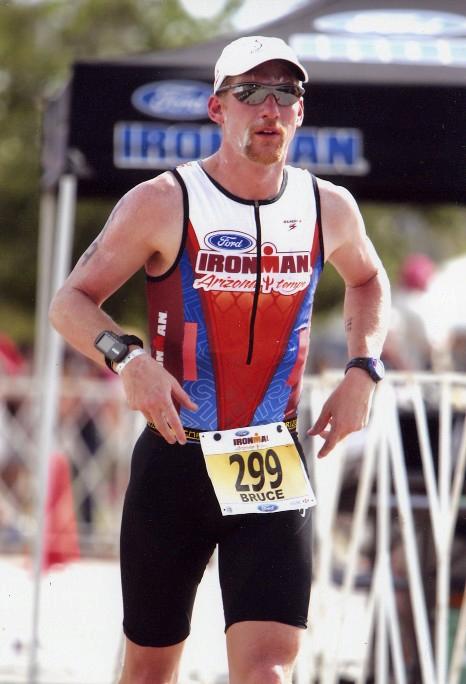 Master


2406







Bellevue, WA

Subject:
RE: best way for iron man training
There is no such thing as a 12 week Ironman training plan, at least not for beginners. Most beginner plans are 24-30 weeks long.
Most people ease into IM distance by finishing shorter distance triathlons first. Olympics and half ironman distance. A lot of people do half marathons and some full marathons to improve their running (although this is not a requirement in any way). Like you did, a bunch of people do centuries on the bike.
The standard most-recommended book for long distance triathlon is "Going Long". Buy it and read it.
http://www.amazon.com/Going-Long-Triathlons-Challenge-Multisport/dp/1934030066
But for you, I'd recommend "Be Iron Fit", another super popular book.
http://www.amazon.com/Be-Iron-Fit-Time-Efficient-Training/dp/1599218577/ref=pd_sim_sbs_14_1?ie=UTF8&refRID=0XQ9MY7DJ8V71FMEG8GF
Read both. Going Long is a little older, Be Iron Fit is more "you're busy, you want to do an IM, here's how". Be Iron Fit talks about their "just finish" training plan, which would probably be good for you based on the intensity you probably want to train at to avoid injury.
What is your current fitness background (in general, and for swim, bike, and run)? How old are you, man or woman, busy family, rich single adult, what? how much time do you want to commit, how soon do you want to do your IM? All these things matter.
Edited by brucemorgan 2015-05-17 1:06 PM

Extreme Veteran


3023




Maryland

Subject:
RE: best way for iron man training
sounds like you're on the right track, you don't want to start training a month before the race...so kudos
First and foremost, the key is consistency. if you can get in consistent time in all 3 sports, and just keep at it, you will be fine. Near the end you do have to throw in some century rides and long long runs. For the most part though, its about NOT overdoing the big workouts, and just plugging away.

3



Subject:
RE: best way for iron man training
I use to be a long distance runner til my injury then I became outta shape. Haha I would like to say do it a year out. 24 male, 157 lbs. I hit the gym when the time allows might be half an hour could be 3 hours a day.


Master


2855









Kailua, Hawaii

Subject:
RE: best way for iron man training
It sounds like you haven't done a triathlon yet.

I'd suggest you start off with a short distance race first and then re-assess.

Full ironman distance is not something you just jump into, although some people seem to underestimate it's difficulty.

You can get away with a lot with short distances, and best to make your mistakes with those.