2015-12-06 7:37 PM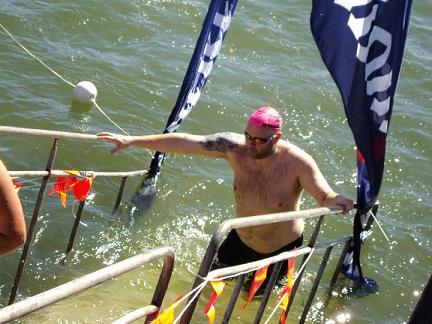 Extreme Veteran


633





The Redlands, QLD, Australia

Subject:
Why can't I triathlon?
Did a sprint yesterday which I was well prepared for as all of my training is at about double race distance. I still had to start taking walk breaks after about 300 metres of the run. I do this in all races. I don't really do it on bricks the few times I actually do them.

I'm thinking it must be something to do with the swim. Did a race 2 months ago and was feeling it in my legs by the end of the swim so yesterday I didn't kick. Same problem.

Thanks in advance.

Pipsyboy.

2015-12-06 7:44 PM

2015-12-06 7:47 PM

in reply to:
#5155303

2015-12-06 7:52 PM

2015-12-06 8:34 PM

in reply to:
#5155306

2015-12-06 8:35 PM

in reply to:
#5155312

2015-12-06 10:41 PM

2015-12-07 7:56 PM

in reply to:
axteraa

2015-12-07 7:59 PM

in reply to:
GODAWGS

2015-12-07 8:06 PM

2015-12-07 8:12 PM

in reply to:
turnip13

2015-12-07 9:17 PM

in reply to:
runtim23

2015-12-09 6:53 PM